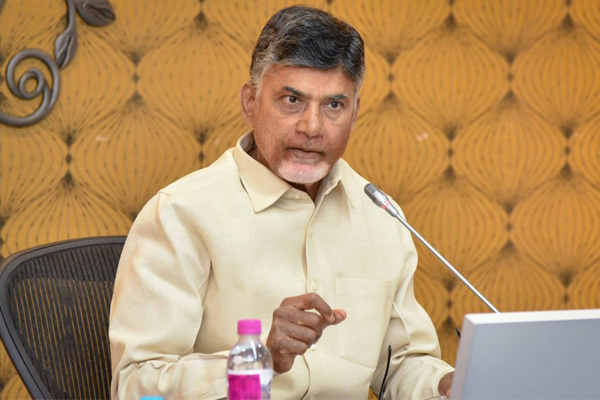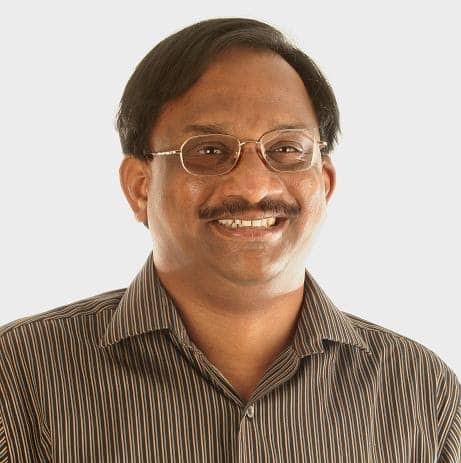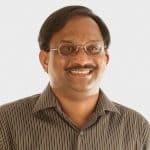 Ministers in Chandrababu Naidu cabinet made sensational allegations that governor is part of a political conspiracy against Chandrababu Naidu government sponsored by BJP led central government. They were critical of governor meeting the prime minister and home minister. The ministers have further alleged that governor is even trying to unite political forces against TDP government acting at the behest of the central government. Even the chief minister claimed that a conspiracy is being attempted against him directly or indirectly. Naidu once again reiterated TDP's opposition to gubernatorial institution. These allegations are made immediately after governor had a meeting with Chandrababu Naidu. As TDP intensifies its anti-Modi rhetoric, the relations between governor and Naidu government hit a new low triggering a major political controversy and perhaps even a constitutional impasse.
The Chief minister had a long meeting with the Governor. No one knows what transpired between the two. But, angry outbursts by the ministers after this meeting fuel enough speculation that the centre might have sent unpleasant message through the Governor.
Speaking in a telugu television debate, minister, Nakka Ananda babu found fault with Governor for meeting Pawan Kalyan. The TDP leaders fear that the Governor is behind instigating Pawan on TDP. But, such an allegation is baseless and unceremonious as the opposition leaders can meet the Governor. Assuming that something fishy is happening against TDP in the opposition camp, governor need not do this. The BJP has its own channels to reach out to Pawan Kalyan if it wishes to do so and if there is any such possibility for BJP-Pawan nexus.
For that matter, no opposition party can dare to ally with BJP before 2019 polls in Andhra Pradesh.
Meanwhile, the ministers had also objected to governor meeting Prime Minister and Home Minister. It is certainly not a constitutional propriety for the Governor to meet political leadership at the centre. Governor can only brief the Constitutional Head of the Country, the President of India. But, this Governor is known for meeting central political leaders. In the past he even met Sonia Gandhi during the UPA regime. Surprisingly, the TDP never raised the issues of constitutional impropriety in governor meeting Prime Minister and Home Minister when TDP was with BJP in NDA.
Two more areas of governor's possible intervention can be when there is a political instability in the ruling party and when there are corruption allegations to be investigated against the chief minister.
As of now, there are no signs of political instability in TDP at present. But, the BJP leaders were openly stating that some of the TDP leaders may desert Chandra Babu Naidu. Desertions to the extent of destabilising Chandra Babu Naidu government is a remote possibility, though nothing can be ruled out in politics. Any such election eve political manoeuvring by the BJP led central government that to in a southern state like Andhra Pradesh can prove to be costlier for the saffron party.
At a time when the state is simmering with discontent over the raw deal meted out by the centre, any vindictive action against Chandrababu Naidu could further rouse public sentiment in favour of the chief minister.
The BJP leaders are publicly threatening Chandra Babu Naidu of dire consequences over his alleged corruption. But a party that shared power with him for four years both at the centre and the state making such allegations after estrangement does not carry much importance. Meanwhile, if central agencies target Naidu all of a sudden now would only send a wrong political signal that the BJP is targeting Chief Minister for demanding justice to the state.
Any sensible political mind will not indulge in any such open attack on Chandrababu Naidu at this point of time. However, Centre's attempts to arm twist Naidu in some way or other cannot be ruled out. Has Governor communicated any such indications to Chief Minister resulting in fresh round of TDP 's tirade over BJP? If the ruling TDP fails to put before the people of the state any concrete evidence or material to suggest centre's intervention through the institution of governor, it can otherwise be concluded that Chandrababu Naidu and TDP are using the institution of Governor to rouse public sentiment against the BJP led central government to reap dividend in 2019 polls.
( Prof.K. Nageshwar is India's noted political analyst. He is a former member of the Telangana Legislative Council and professor in the Department of Communication & Journalism, Osmania University, Hyderabad, India )
For more Insights :https://www.youtube.com/watch?v=FBiHsdKpDIM