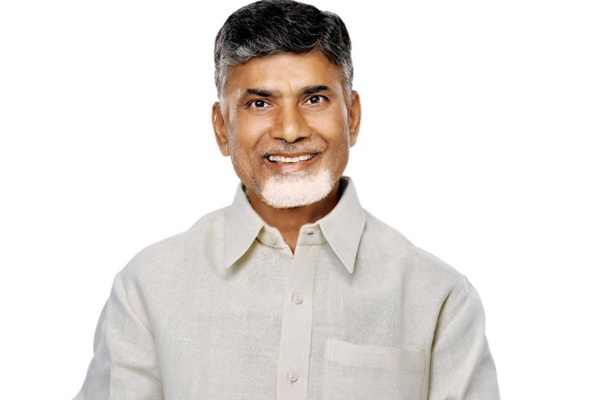 While the decision to shift the temporary capital to Vijayawada overnight last year was shrouded in mystery, now the humiliating defeat in Hi-tech Hyderabad, which was responsible for his global recognition, is forcing Naidu to vacate Hyderabad as early as possible and once for all. It is now clear that he doesn't want to operate as chief minister and party president of TDP from Hyderabad. His instructions to TDP leaders to shift party functional headquarter to Vijayawada and the fast-track finalization of tenders for the construction temporary government complex bears testimony to this.
The TDP national president is said to have raised the matter in cabinet meeting yesterday and party leaders' meeting after the cabinet. Naidu reportedly asked this colleagues including the Andhra Pradesh party president K Kalavenkata Rao to set up temporary headquarters at Vijayawada. Party machinery would also be shifted to Vijayawada leaving the NTR Trust bhavan to the activities of the Trust. The only link between Naidu and Hyderabad would be NTR Trust, which would be looked after by wife Bhuvaneswwari and daughter-in-law Brahmani.
On the other side, the chief minister is laying foundation stone for the construction of temporary government complex at Velagapudi Tuesday​. The cost of the construction is estimated at Rs 180 crore. According to government sources, the ceremony will be conducted at 8.23 in morning. The Cabinet meeting chaired by chief minister gave its nod to go ahead on the construction despite opposition dubbing the as wasteful expenditure as the capital city phase one was scheduled to be constructed by 2018. As Naidu is in tearing hurry to vacate Hyderabad, officials finally successfully clinched the deal with the bidders L&T and Shapoorji Pallonji and Co. The package of construction of temporary secretariat will go to these companies.Chief minister Naidu also gave his seal of approval for the deal. Even though the companies were reluctant to reduce the bid price of Rs 4800 per sft while the government rate was fixed at Rs 3000 sft. Now, as per the tender norms, the government can enhance the rate by 5 per cent. To prevail upon the companies for the Rs3000 plus + 5% ( Rs 3300 per sft), the government is said to have agreed to waive all taxes on the construction expenditure. In return Naidu wants the structure to be ready by the end of June.
This is see as Naidu plan to leave Hyderabad and work like chief minister of Andhra Pradesh from  Andhra  capital.  Naidu's plan to stick to Hyderabad has been vitiated by the reluctance of Hyderabad voters to back Naidu.  Already Telangana chief minister K Chandrasekhar Rao asked what the hell a neighboring chief minister has go to do with GHMC elections. With TDP  losing ground, Naidu has got reduced to a guest of Hyderabad.