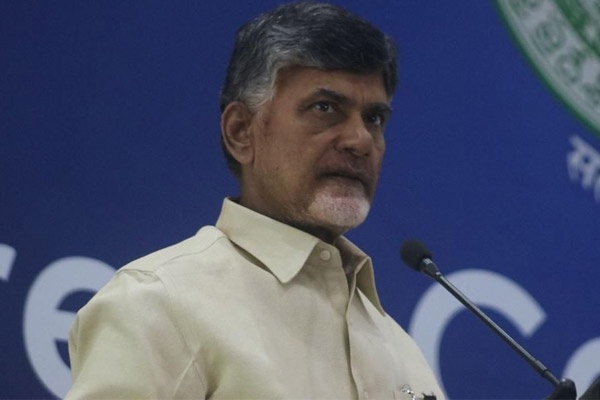 Political situation has become very tense and volatile in Palnadu in Guntur district. Sensing trouble, the AP Police mobilised huge force to counter the Opposition TDP's 'Chalo Atmakur' protest programme. DGP Gowtham Sawang has already announced that there is no permission to TDP protest as Section 144 is in force in Palnadu area. However, Ex CM Chandrababu Naidu is saying that there is no alternative for them because no steps were taken so far to create confidence in victims. Huge police force came Palnadu from different places as large numbers of TDP leaders are expected to attend 'Chalo Atmakur' today.
Naidu gave a call to his party leaders to sit on dharna wherever they would be stopped by the police. He said that there is no confidence in the present YCP government. Police officials were not able to do anything because of the YCP's Rowdy Rule in the state. Naidu asserted that their agitation would continue till the government takes steps for safe rehabilitation of over 545 YCP victims. At least Rs. 1 lakh ex gratia should be paid to them. Crop compensation should be given to tenant farmers.
Naidu said that about 127 SC, ST families were harassed and thrown out of their villages just because they supported the TDP in last elections. Is there a Chief Minister in this state, he asked. YCP leaders constructed a wall to block a road in Home Minister Sucharita's assembly constituency but she did not respond at all. Naidu demanded that false cases against victims and social media activists should be lifted.