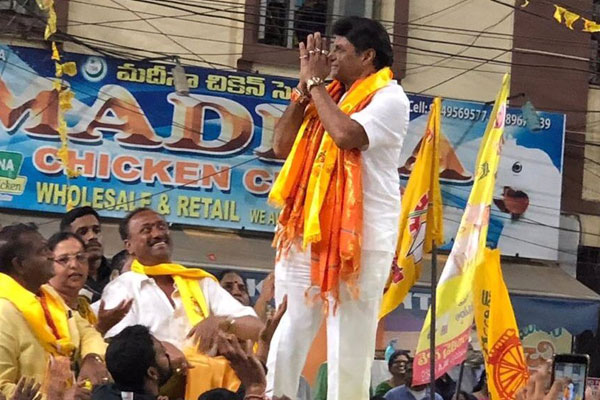 Telangana IT employees association complaint to Election Commission on the demeaning comments made by Nandamuri Balakrishna on IT employees.
It is known news that Bala Krishna , during his campaigning made derogatory comments that "Telangana people, who didn't even know the spelling of IT, were taught the definition of IT by Naidu. Telangana Information Technology Association (TITA) has strongly condemned these derogatory comments and submitted a formal complaint to the Election Commission by accompanying the CD with Balakrishna's comments. TITA told that IT professionals in Telangana are working with a sense of responsibility and these kind of offending remarks will certainly hurt their sentiments and urged the political leaders to refrain from making such comments for their political gains.
It is not new for Bala Krishna to make such silly and irrelevant comments and land into in troubles. Earlier also, he commented that, it is his father NTR who introduced white rice to Telangana people and after NTR only Telangana people came to know about white rice. Obviously,those comments also drew ire from Telangana people.