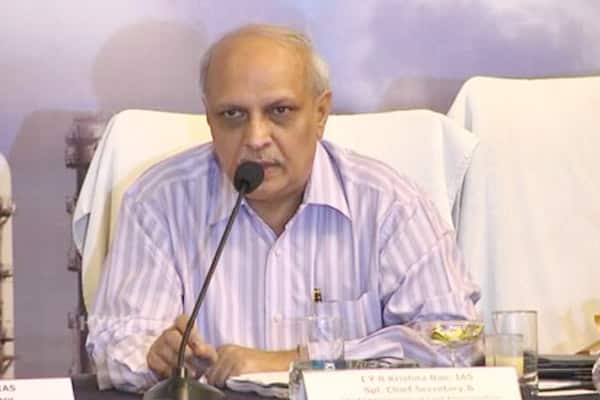 Andhra Pradesh Chairman of Brahmin Welfare Corporation Ippagunta Yasodhara Rama Krishnarao drew flak from Telugu Desham Party leaders over his postings on social media. Consequently, IYR has been dropped from the chairmanship.
The first Chief Secretary after the bifurcation of the state, IYR retired last year. Chandrababu Naidu setup Brahmin corporation with 100crore rupees fund to help poor Brahmins and bestowed the nominated post to IYR. The post is said to be equivalent to a ministerial post.The TDP leaders complained against him and demanded his termination from Brahmin corporation.
Chandrababu on Tuesday heard IYR's account on sharing anti-TDP posts on Facebook and was certainly dissatisfied with his vindication. Also, Chief Minister has expressed fury over the behaviour of the retired IAS officer.
However, speculations are rife that IYR is unhappy over being blessed with the chairmanship which he considers is not worth his level and wants to build rapport with Opposition leader Y S Jagan Mohan Reddy.
The former CS shared postings against Chandrababu and TDP which were allegedly put up by YSRCP on social media. He even posted against Hindupur MLA Nandamuri Balakrishna's movie Gautami Putra Satakarani. It may be noted that TDP has become vigilant about such postings and has consequently detained people.