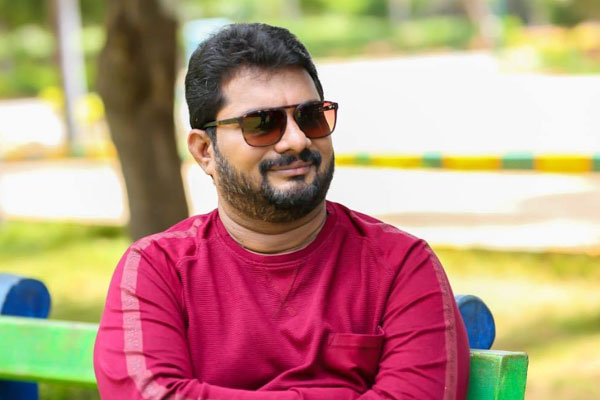 Jaffar is one of the popular TV journalist in Telugu states. The breaking news that he was sent out forcibly by TV9 new management creating ripples in media circles. It is only very recently that he announced in a TV show with Suma that, he is the highest-paid journalist in Telugu electronic media. TV9 new management's decision has shocked the common audience as well, as Jaffar became a familiar face after his participation in the Bigg Boss show.
Details as follows.
Jaffar created his ' brand' in TV interviews:
Gone are those days when reporters used to fear of the celebrities and politicians they interview. With the coming of new-age reporters like Jaffar, the celebrities His Mukhamukhi program is a huge success and received huge TRPs. Especially his interviews with faction leaders, controversial politicians drew attention to the audience as some of them had to leave the show abruptly as they could not answer the questions put by Jaffar. He recently finished 175 episodes of this highly successful program with the interview of Rajya sabha member Sujana Chowdary. So, the question arises, why a very loyal employee like Jaffar had to leave TV9 when his program is earning good ratings.
Friendship with Ravi Prakash, costed his career at TV9?
Jaffar is one of the close friends of Ravi Prakash, former CEO of TV9 with whom the new management has some serious issues. As per the reports circulating in media circles, the reason for Jaffar being given a pink slip is his friendship with Ravi Prakash. Reportedly, Jaffar met Ravi Prakash recently to wish him on his birthday. As the new management is still fighting with Ravi Prakash on several things, they did not like their employees meeting their rivals. So, they made Jaffar put papers and leave the organization, as per reports. However, there is another news doing rounds that, Ravi Prakash is contemplating to start his own media house soon and Jaffar got an offer from Ravi Prakash. By knowing this, TV9 new management made him leave the organization as this will send a strong message to other employees who want to get in touch with Ravi Prakash to work with him on the proposed channel. TV9 employees seem to be insecure about their positions after the exit of Jaffar.
We will have to wait and see what will be the next step of Jaffar.