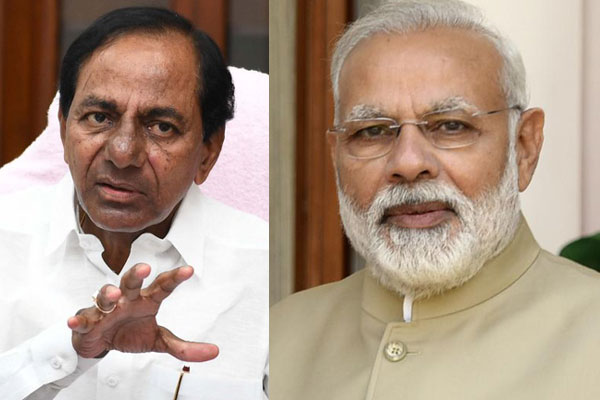 AP CM Jaganmohan Reddy is almost caught between TRS and BJP. Telangana CM Chandrasekhara Rao talked of getting national project status for Kaleswaram. But he did not even go and raise it before PM Modi at the Niti Ayog meeting. However, Jagan met Modi and pleaded for special status for his state. There is talk of clear distance growing between KCR and Modi but Jagan is maintaining somehow equal closeness to both leaders.
Now, KCR is facing criticism for his changed policies even as the Modi government is slowly becoming unfriendly to the TRS government. The scene has reversed because earlier BJP used to favour Telangana and discriminate against AP. Jagan has got Modi's approval for release of huge Central funds for Polavaram and backward areas. Amid these developments, KCR is arriving in AP today to invite Jagan to be the chief guest at Kaleswaram inaugural function.
Jagan's situation is becoming sandwiched between two rival parties. Analysts say that Jagan has compulsions towards both Modi and KCR which is why he will be playing a balancing act very cautiously.