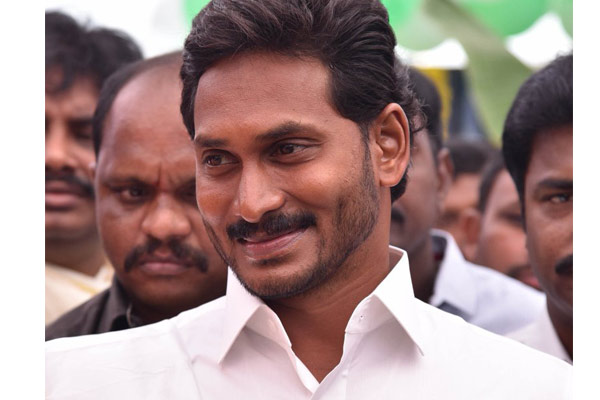 If one closely watches the frequent trips being made by AP CM YS Jaganmohan Reddy to New Delhi and also whom Jagan is meeting, one can easily understand what is the 'actual purpose and intention' of Jagan's visits to Delhi.
Normally, any CM goes to Delhi to meet Prime Minister. After meeting PM, they meet union ministers depending on the pending issues of respective states.
But in the case of Jagan, one can easily observe him always trying to meet union home minister and union law minister more than Prime Minister or anyone else.
Jagan rushed to Delhi again today to meet home minister Amit Shah and law minister Ravi Shankar Prasad.
Jagan came to Delhi on October 5 to meet Modi.
Soon after, he tried to meet Amit Shah on the same day but he did not get his appointment. Amit Shah told him that he was busy with Maharashtra, Haryana Assembly polls.
With this Jagan returned to Vijayawada without meeting him.
Today, Jagan again rushed to Delhi to meet Amit Shah despite Amit Shah not confirming his appointment. But still, Jagan decided to stay in Delhi for two-three days to meet Amit Shah.
Jagan is also trying for appointment of law minister.
What work Jagan has with home minister and law minister every time, one can easily guess?
Normally, CMs of all states try to meet railway minister, industries minister, rural/ urban development ministers, HRD minister etc to secure projects and funds for respective states.
But Jagan always tries to meet home and law ministers.
Grapevine has it that Jagan, who is currently on bail and who is facing several CBI cases in disproportionate cases as A-1, is desperate to meet home minister and law minister to bail him out from this cases and ensure that his bail is not cancelled till he completes his full five-year term as CM.
This shows that Jagan is frequenting to Delhi not for the development of Andhra Pradesh but for his 'personal benefit and relief' from CBI cases.