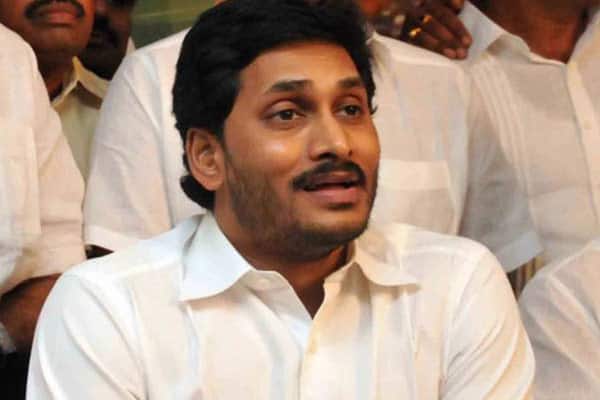 Jagan today morning convened a press meet to respond on current political turmoil, arising out of TDP exiting the NDA government. Before the start of his press meet, he embarrassed Andhra Jyothy and ABN reporters while the LIVE is going on in media channels.
Before starting his addressing, Jagan asked the reporters from which media they came. Some of the reporters introduced themselves and told from which media they are coming. Two reporters told, they are from ABN and Andhrajyothy respectively. For this Jagan replied, you two shouldn't have come to this press meet. Maybe you are not aware, but we have already told very clearly that ABN and Andhrajyothy not to send their reporters to any of his press meets. Jagan added that, there are court cases are going on between him and ABN-Andhra Jyothy as that media is doing all baseless stories on YSRCP. But Jagan told, as you two have come now anyway, it is ok and they can remain in the press meet but next time, make sure not to attend.
Needless to say, Jagan's comments embarrassed ABN and Andhra Jyothy reporters. Moreover, all of this was telecast in live in all the media channels and viewers who watched this were surprised by this.
Telugu360 is always open for the best and bright journalists. If you are interested in full-time or freelance, email us at
Krishna@telugu360.com