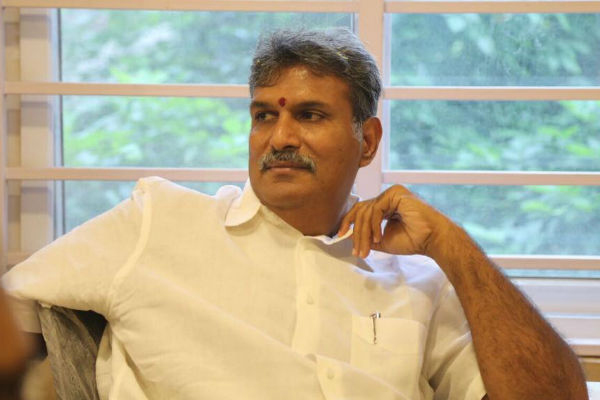 TDP MP Kesineni Srinivas has criticised Opposition leader Jaganmohan Reddy and his party YCP for naming AP CM Chandrababu Naidu as accused number 1 in the Vizag airport murder attempt case. Kesineni says that it is Jagan who has a bloody legacy of faction killings and murders down from the days of his grandfather Raja Reddy of Kadapa factionist fame.
The TDP MP says that Raja Reddy is well known for his string of notorious murders in those days while YS Rajasekhara Reddy has also his share of violence in the form of instigating communal violence in Hyderabad Old City for settling political scores. Kesineni also pointed to the gory murder of former minister Paritala Ravindra in which Jagan himself is accused number 1.
Kesineni further said that Jagan would not have been able to continue his Praja Sankalpa padayatra for so many thousands of kilometres through the length and breadth of AP if Chandrababu has a faction mindset. Jagan would have lost his life long ago if the TDP had also adopted a faction policy like YSR and Raja Reddy, he added.