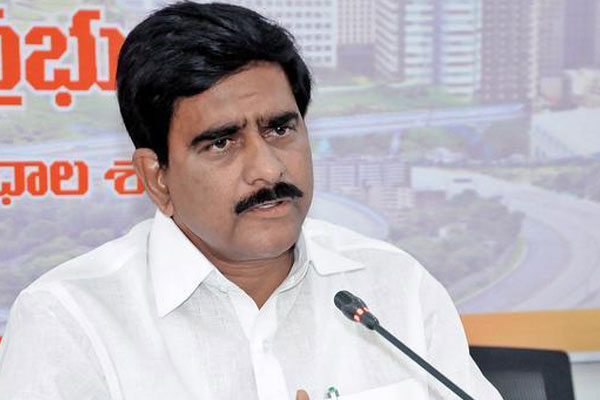 Jagan-owned Sakshi media put up stories mocking at the Guinness World Record feat of concrete pouring at the Polavaram project. Water Resources Minister Devineni Umamaheswara Rao took strong objection to this. He said by ridiculing the Guinness record, Jaganmohan Reddy had insulted thousands of engineers, experts and workers who sweated it out to achieve this engineering feat.
Devineni wondered how Jagan could make fun of such great work that would bring name and fame to Andhra Pradesh state in the entire country. In just 24 hours of this feat without stop, nearly 32,315.5 cubic meters concrete was poured which broke all previous records in this realm. These Polavaram works of enormous proportions were being continued despite the prevailing financial problems being caused by the Centre to the AP state.
Devineni accused Jagan of never stopping to daydream about becoming the chief minister and never hesitating to malign the image of CM Chandrababu Naidu. The Minister asserted that regardless of opposition criticism, the lifeline project of Polavaram would be completed and this would be offered as CM Naidu's gift to the farmers of the state. He said AP would not depend on the Central funds in this regard.