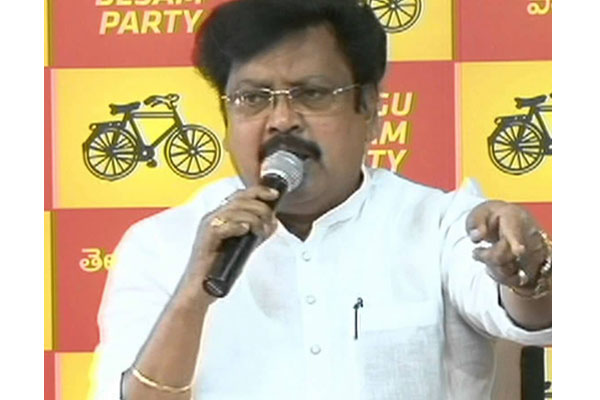 A lot of focus is given to Jaganmohan Reddy's election affidavit considering his CBI illegal assets cases. APSRTC Chairman and senior TDP leader Varla Ramaiah demanded that the Election Commission conduct an enquiry into the multi-crore properties that were hidden and not disclosed by Jagan in his affidavit for Pulivendula assembly segment.
Ramaiah asked why Jagan did not include details of his BMW car bearing AT09BN2345 and Scorpio bearing AP09BV1229 which are both bought in his name. The sprawling, multi-crore residential cum office towers of Jagan located at White House in Bangalore and Lotus Pond in Hyderabad were also not shown as his property in the affidavit. This showed that the entire affidavit was full of errors and untruths for which Jagan is known as the brand ambassador.
Ramaiah demanded an explanation from Jagan as to how his property could rise by 1100 per cent which is from just Rs. 1.73 crore in 2004 to Rs. 339.89 crore in 2019. No prominent industrialist could achieve this feat anywhere in the country.
Mr Ramaiah further said that Jagan is no doubt a 'leader of robbers' going by his record that he has cited 31 cases in his affidavit while even hardened criminal like Pappu Yadav of Uttar Pradesh has only 28 cases against him. He asked Jagan whether he would stop crushing and destroying AP if he is given a chance to rule the state. He also asked whether Jagan would not hesitate a bit to move the State Capital out of the present Amaravati city only out of vengeance against the TDP government.