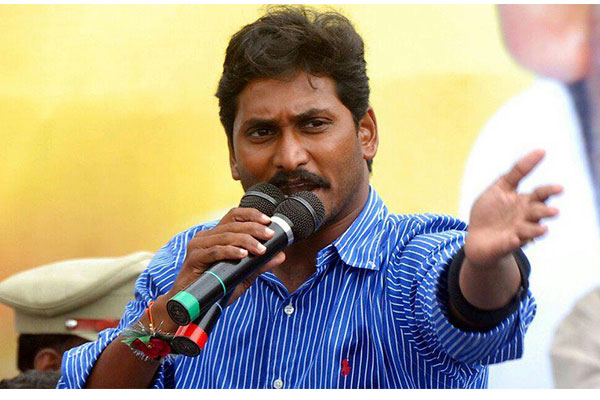 Opposition leader and YSRC president YS Jaganmohan Reddy again predicted the fall of TDP government very soon. "The government's days are numbered. There will be elections soon and the TDP will be bundled into the Bay of Bengal," Jagan said in a gathering of farmers in Tanguturu, Prakasam district. Jagan was in the town to have a look at the tobacco auctions and console the families of tobacco farmers who committed suicide due to non-remunerative prices.
Had Chandrababu been pro-active, he added, the tobacco farmers would not be in dire straits. Reminding the assurance of Naidu that the low grade tobacco would be purchased at Rs 67, Jagan demanded Chandrababu keep his word on the tobacco price. Strongly demanding that the government come to the rescue of the tobacco farmers in the state, Jagan said TDP government had become insensitive to farmers problems.
Blaming the TD P government for the crisis the tobacco farmers were in, he said, the auction should have started in at January and ended in June. "But, now the tobacco auction is still on. If the tobacco is kept for a longer period and particularly during the monsoon, it tends to lose color due increase of moisture content resulting in lesser price," he said. He called upon the farmers to fight and bring the government to its knees.