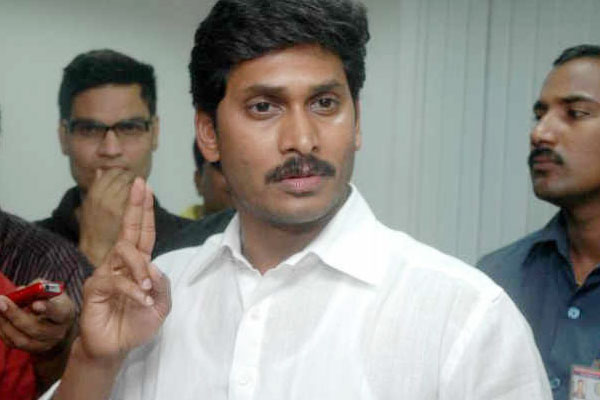 YSR Congress Party (YCP) supremo and Leader of Opposition in Andhra Pradesh Assembly Y S Jagan Mohan Reddy who was denied appointments last month in Delhi finally met Prime Minister Narendra Modi on Wednesday. He raised several issues in the letter addressed to Modi including defections of MLAs, Agri Gold Scam, Chilli farmer woes and granting special category status. YCP has published a book "Emperor of Corruption" detailing all the corrupt and mal-practices of Chandrababu Naidu
Special category status
Jagan reminded Modi about BJP's major poll promise of granting special category status to AP. He said that the members of 14th finance commission confirmed that it has removed the distinction between SCS and others only in regard with post revenue deficit grants and not erstwhile issues. The YCP chief said even in the 14th finance commission award, SCS states are getting their share of grants and devolution including 100percent tax exemption and special provisions in the GST bill. He requested him to honour the commitment put forth in the BJP Manifesto.
Owes of Chilly farmers
Welcoming the move taken by the NDA government to purchase chilly at 5000 rupees per quintal, Jagan urged that the state government should come forward to add 3000 rupees and purchase chilly at 8000 rupees per quintal along with 1250rupees per quintal for transportation and incidental charges. He also requested to increase the quantity to be purchased from 10% of produce to 50% to create competitive market.
Defections of MLAs
Jagan mentioned that 20members from his party have defected to the ruling TDP and petitions requesting disqualification under 10th schedule of the constitution are spending with Speaker. He said that the anti-defection law has been ridiculed and requested Modi's intervention. Ironically, Jagan alleged that TDP is indulging in unabated corruption in irrigation contracts, coal and power purchases and temple lands. He did mention about "vote for note" case.
Agrigold scam
Jagan accused the government of taking undue advantage in selling the Agrigold properties. He alleged that the CID investigation is skewed and requested for CBI investigation. He said that the state is trying to protect few Ministers, MPs and influential people.