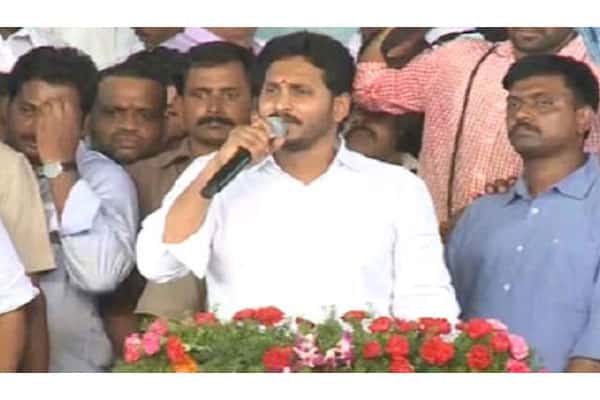 The secret of getting ahead is getting started, but how good is it to reveal strategies in politics? The parties should move ahead with people's help and observing the opponent's move. On the contrary, YSR Congress party at its plenary literally released its election manifesto and very strongly wished-for Y S Jagan Mohan Reddy as the Chief Minister. Political Strategist Prashant Kishor's introduction at the session has been the attention grabber and is supposedly a grave mistake. Jagan also revealed his party's future aspirations, two years before the elections.
YSRCP plenary, in the course of two days, did not discuss on their leaders activities to safeguard the interests for people, but rather made sloppy remarks at the Chief Minister N Chandrababu Naidu and maintained an abusive reproach towards the ruling party. The who's who of YSRCP preferred the same approach of weaselling. Nani and Roja appeared to have mastered the art of conveying personal aversion in the most obnoxious manner.
This plenary which draws parallel to TDP's Mahanadu, was plainly crammed with hate speeches. Jagan let his party leaders continue with their rant while his strategist Kishor failed to not notice the very appalling words. Kishor has a language barrier to understand but the seniors like Ummareddy Venkateshwarlu failed to impede and chaperone others. Evidently, because they preferred to safeguard their personal interests over the party.
Jagan is fantasising about coming to power and becoming the Chief Minister. The senior leaders in the party are singing the same tune, instead of giving a reality check. The plenary sessions, which ended today, resembled an election campaign meeting.
Jagan who will lead the YSRCP in the 2019 elections, through his padayatra in October needs to understand people and gain their confidence, instead of trying to attract them with promises. The assurances have to be rational and not frivolous.
YSRCP advisers are considering this public disclosure of strategies as a new tactic. The country is witnessing the possible misuse of public money and in such circumstances divulging the allocations for each sector is a perhaps a misstep. As the saying goes, strategy without tactics is the slowest route to victory.