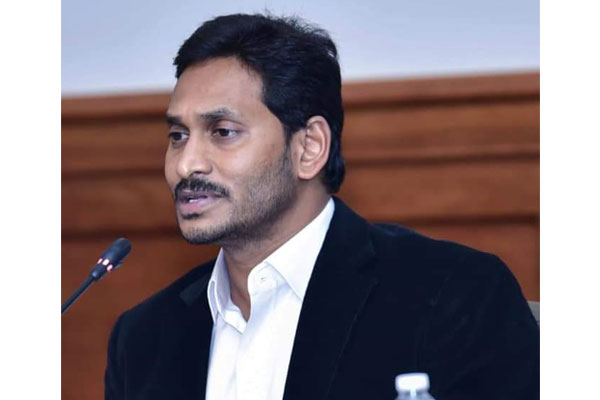 YSRCP chief and AP CM YS Jaganmohan Reddy is learnt to be deeply tensed over "Pro-CBN signals" coming from Delhi for the past three days.
Everyone knows how Jagan killed Amaravathi after he became CM by stopping all the constuction works in the new capital.
When Centre released new map of India recently, Amaravathi did not figure in the map as capital city of AP.
Despite this, Jagan and YSRCP leaders remained silent. They simply blamed TDP for not issuing a gazette notification notifying Amaravathi as capital when Naidu was in power.
However, TDP took Amaravathi issue to the national level. TDP MPs fought in the Parliament demanding inclusion of Amarvathi in the Indian map.
The Centre responded positively and quickly issued a revised map including Amaravathi as capital.
Naidu thanked PM Modi and union home minister Amit Shah for their quick response on Amaravathi through Twitter.
Latest, PM Modi streesed the need for incorporating education in one's own mother tongue in his 'mann ki baat' programme.
This shocked Jagan as his decision to scrap Telugu Medium in all the government schools and introduce English Medium in its place evoked criticism that Jagan is killing mother tongue Telugu in AP.
When everyone is thinking that BJP and TDP are arch rivals, the signals coming from Delhi in favour of TDP have become a cause of concern for Jagan.