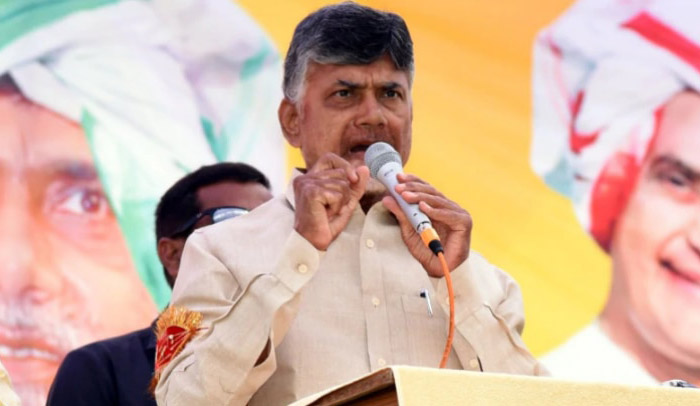 AP CM and TDP President N Chandrababu Naidu took his criticism of Opposition leader Jaganmohan Reddy to a new high. Naidu said Jagan has received Rs. 1,000 from TRS boss K Chandrasekhara Rao. This is the 'return gift' that KCR has been vowing to give me, said Naidu. With that money, Jagan is planning to buy each vote at Rs. 5,000 and win the election. This is how Jagan-KCR duo are bent upon destroying AP's future.
Naidu addressed an election meeting at Salur assembly segment in Araku Valley Lok Sabha constituency. He said PM Modi and KCR are conspiring to commit all election malpractices to put Jagan in CM chair with only one objective to get an iron grip over Andhra Pradesh. This is not good for the future of 5 crore people of the state.
Chandrababu said that Jagan has a criminal background and his life is full of crimes. At the mention of his name, industrialists and investors will run away from the state. Modi and KCR are interested in the AP development but they want the state to get crushed under the rule of a criminal who will do anything they order him to do. Naidu said that there will be permanent darkness if Jagan gets power in the state.