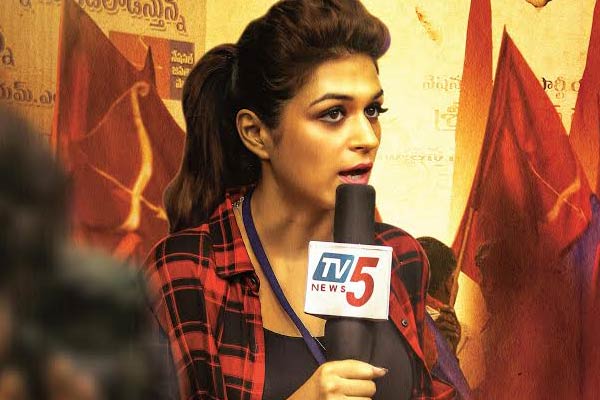 Actress Shraddha Das says her journalism lessons in college helped her play her part of a news reporter with ease and to perfection in the upcoming Telugu action drama "PSV Garuda Vega".
After playing a gangster in Praveen Sattaru's "Guntur Talkies", Shraddha is kicked about playing a reporter in his upcoming directorial "PSV Garuda Vega".
"I had studied broadcast journalism in college. The experience came in handy while playing a reporter in the film. It wasn't an entirely new space for me as I was well aware of the lifestyle of a reporter, how they talk and conduct themselves," Shraddha told IANS.
Recalling the experience of playing a "sophisticated and intelligent reporter called Malini", she said picking up chaste Telugu to play her part was not easy.
"When I auditioned, Praveen gave me two huge monologues with lines in chaste Telugu. I'm quite comfortable with the language but to mouth lines in pure Telugu was tough. Reporters don't use the colloquial language and their Telugu has heavy influence of Sanskrit," she said.
She has scenes in the newsroom and on ground as well.
Her character is very important from the story's perspective and that's what got her excited.
On teaming up with Praveen for the second time in a row, Shraddha said they bonded as "professionals".
"Our highly professional attitude towards what we do helped us click. Irrespective of the character I play, I do my homework and come to the sets. Praveen likes that kind of commitment. To play a reporter, I prepared myself for over a month," she said.
The film, produced on a lavish budget of Rs 25 crore, also stars Rajasekhar, Pooja Kumar and Adith.