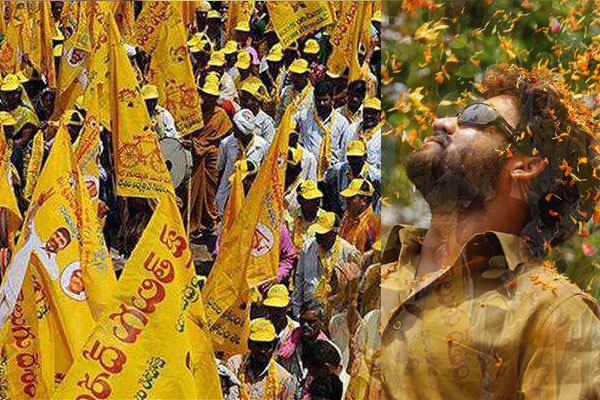 T-TDP rebel leader Motkupalli Narasimhulu once again made shocking allegations on AP CM Nara Chandrababu Naidu. Speaking to the press, Motkupalli suggested that, for the welfare of the TDP party, the reigns should be handed over to star hero Jr NTR.
'Chandrababu Naidu is the reason behind NTR's death. He also plotted against the KCR's government in Telangana. The TDP reigns should be handed over to Jr NTR. Entire Nandamuri family should sit and talk over this. If this happens, we are ready to come to Andhra Pradesh and campaign for TDP.
It is really unfortunate to see someone like Chandrababu being born in Kamma community. I also have a small request for KCR. All that I want to see is a status of Nandamuri Taraka Rama Rao.
Even KCR is the pupil of NTR. In fact, all the key political leaders in Telangana are created, nurtured, and molded by NTR', said Motkupalli.
It is foolish to think that Motkupalli will continue in T-TDP for longer. At the same time, all it takes is a minute for Chandrababu to suspend Motkupalli. But why is the TDP Supremo not doing it? Is Motkupalli holding something with me that could possibly put CBN in trouble? Only CBN can answer that.