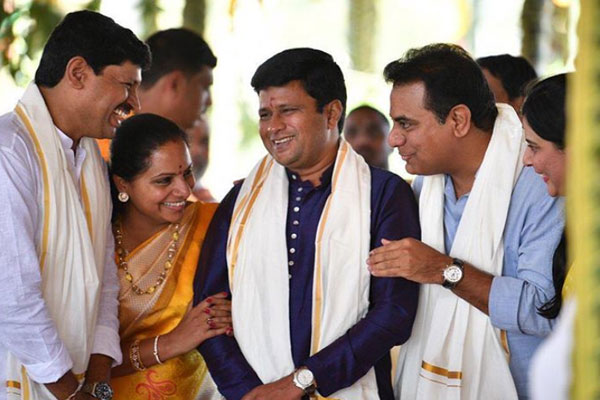 Kavita- daughter of Telangana Chief Minister K. Chandrasekhara Rao, MP from Nizamabad, Telangana is present at :Rajashyamala Yagam' conducted by her father at his farm house in Erravalli, Markook Mandal.
With a tag of 'superstitious' person KCR is performing this yagnam, says it is taken up for the well-being of the people and the state.
Telangana's first women parliamentarian is always active in connecting with people of the state via social media.
She shares some personal glimpses from Yagam with her husband-Anil Kumar and his brother KCR and his wife – Shailima Rao.
Day2- yerravalli yaagam
We were looking forward for tasting yout rule for your second stint. Keep going youth icon. 😊