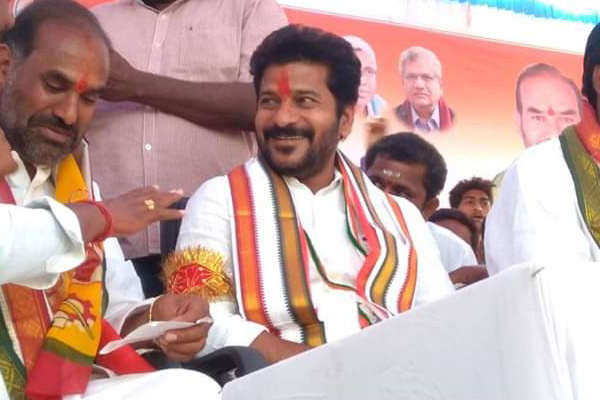 Political developments in Kodangal segment have shaken all Telangana state since arrest of Congress candidate Revanth Reddy. High Court also asked where was the necessity for making arrest around midnight hours. Revanth was taken away to an undisclosed place and released after CM K Chandrasekhara Rao's election meeting was concluded. There was lot of curiosity what kind of criticism KCR would launch against Revanth Reddy in his meeting speech.
KCR took everybody by surprise by not passing any comments on Revanth and he did not even mention the name of Congress candidate. CM simply said it would be only the TRS party that would do everything to improve the lot of Kodangal assembly segment. He passed comments against the Prajakutami and the BJP, saying that the rival parties were not interested in real development of Telangana.
By not speaking about the arrest issue, KCR has carefully avoided needless trouble that may arise out of the issue which is already placed before the court. The government advocate general has told the court the reasons for midnight arrest of Revanth would be placed before the court on Wednesday when the court insisted on doing so. Senior Congress leaders have called it the highhandedness of the police and the government to resort to such undemocratic acts at the time of elections.
AICC president Rahul Gandhi responded in a tweet, saying the arrest was made as the TRS was in grip of fear of losing the battle and this kind of arrests would not stop the Congress wave in the state.