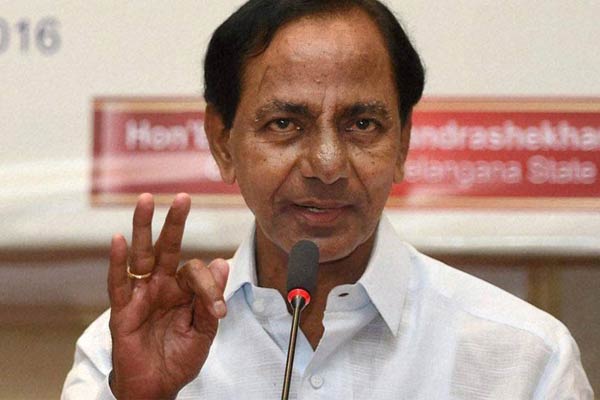 Telangana Chief Minister K Chandrashekhar Rao seems to be focusing his attention towards women and children. After announcing pension to single women, for the first time in the country, now he turned his focus towards pregnant women and also better hike to Anganwadi workers. He said that from April onwards pregnant women in the state will receive cash and the new-borns 'KCR Kits.'
On the lines of Prime Minister Narendra Modi's bonanza to pregnant women, the Chief Minister has decided to give Rs 12,000 cash in three installments to women who deliver their babies in government hospitals. If the new-born is a girl child, an additional Rs 1,000 would be given to the mother.
The new cash scheme for pregnant women will come into force from April 1. Besides, Rs 12,000, a special kit worth Rs 2,000 having all the necessary items required for a new-born would also be given to the mothers. However, there is no clarity as to whether the state government scheme will be part of the recently announced similar scheme of the Centre.
Apart from this, he also announced increase of wages of Anganwadi workers. The status of Anganwadi workers has been elevated to Anganwadi teachers and a formal GO to this effect was issued.
The wages of Anganwadi teachers were hiked from Rs 7,000 to Rs 10,500 per month. When the state was formed the wages of Anganwadi workers were Rs 4,200 per month. The TRS government had increased the wages in 2015 to Rs 7,000. Now, the wages have been further increased to Rs 10,500.
The decision to hike salaries of the Anganwadi teachers and helpers will benefit 67,411 employees working in 35,700 Anganwadi centres across the state.
Taking in account the seniority, qualifications, Anganwadi teachers will be promoted as supervisors. Chief minister also extended insurance scheme to them. Priority would be given to Anganwadi workers while allotting double bedroom houses. Fine quality rice would also be supplied to Anganwadi centres.