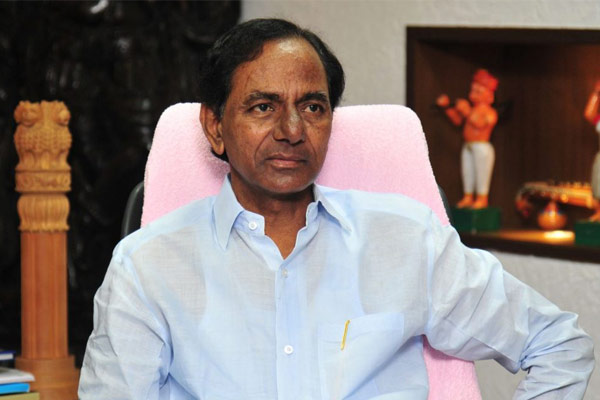 The city of Kakatiyas was dressed in pink on the eve of 16th anniversary meeting of TRS. There ends the excitement, rest the party formation day which was given much hype lacked luster. The idea of Gulabi coolie days faced backlash from opposition and many political observers. The income earned was not realistic. Even the plenary session was a low-key affair despite the arrangements being overseen by KTR himself.
The Tractor rally which was supposed to draw public attention, in broad daylight saw several leaders including Cabinet Minister breaking the Central Motor Vehicle Rules by driving tractors on national highway and on outer ring road. Pictures of TRS workers drinking alcohol on these tractors surfaced as well. Apart from this the pink party hired TSRTC buses to transport its cadre leaving people stranded in bus stations.
Try blaming it on scorching heat, because KCR couldn't get a resounding applause or active response from the audience. The session was same old story one would have heard innumerable times. KCR's speech was confined to scolding Congress leaders of united Andhra Pradesh and highlighting flagship programmes by the TRS government. As always, the address saw the mention of the programmes – Mission Bhagiratha, Mission Kakatiya, self-sufficient in power, goats and sheep for golla kurma, saloons for Nayi Brahmins, Kalyana Lakshmi, Shaadi Mubarak, KG to PG, farm loan waiver, and the latest entrant free fertilizers. The trademark declaration that he will not rest till 'Bangaru Telangana' is achieved. The TRS party president dint speak anything new or even tried to dig up any old good memory. As always, the leaders of TRS sang praises for KCR.
If they had nothing fresh to do, at least they should have given due credit and enough limelight to Osmania University centenary celebrations by keeping this meeting a low-key affair. In Telangana struggle without OU and students, TRS would have been just another political party. It is whacky that the government instead of giving due share to OU, tried to steal limelight and then played the same old song.