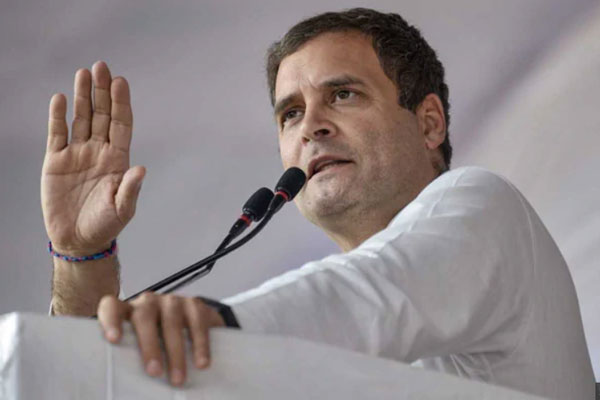 AICC president Rahul Gandhi had an election tour in Nizamabad district when he continued his stinging attack on CM Chandrasekhara Rao and his family. He said KCR son's assets have gone up by over 4,000 times in the past four and half years while the state's development has gone backwards under TRS rule. Rahul deplored the state's fortunes took a bad turn despite the fact that Telangana was handed over Rs. 17,000 crore surplus budget at the time of formation of separate state.
Under the KCR regime, the wealth of Telangana was not used to improve the livelihoods of its people but rather CM's family members have increased assets several folds, said Rahul. He further said the separate state was formed to meet the larger aspirations of people for water supply, job opportunities and funds for development but nothing of this became a reality because of the misrule of KCR.
Rahul alleged that unprecedented corruption took place in the name of redesigning of irrigation projects and the redesigned cost increased by Rs. 40,000 crore for just renaming Pranahita Chevella as Kaleswaram which was all to benefit one single family in the state. He deplored while the assets of KCR son went up, ordinary public suffered the most as not a single student got fee reimbursement under TRS rule.
Rahul asserted immediately after coming to power, Congress government will waive Rs. 2 lakh loans for every farmer with immediate effect and support price would be given for 17 crops as announced.
G.Ravikiran