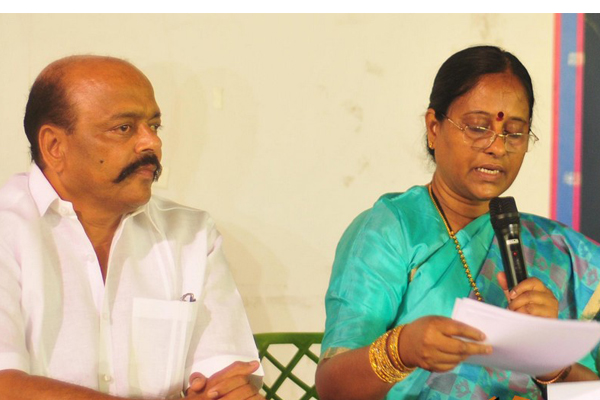 Konda Surekha has been firing salvos at Telanga CM KCR ever since she has been denied ticket by KCR. She questions KCR on allotting land for Harikrishna memorial in Telangana.
She demanded KCR to reveal on what criteria he allotted land for Harikrishna memorial. She told, Hari Krishna never supported Telangana movement. She added, he doesn't even belong to Telangana martyrs' family. She demanded explanation from KCR, why he allotted the land of Telangana to some one who never supported Telangana movement.
She reminded, KCR didn't visit when Konda Lakshman Bapuji died and when former Telangana CM Anjaya's wife Manemma died. She added, KCR didn't visit even 60 people died in bus accident but both KCR and KTR attended the final rites of Hari Krishna.
We will have to wait and see if TRS will respond on this or not.