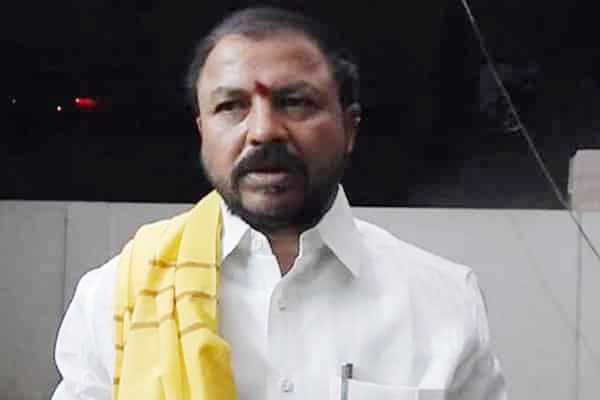 Jana Sena Party President Pawan Kalyan, during his visit to West Godavari, came under heavy pressure from the workers' unions and the left parties to issue his statement over the man-slapping incident involving controversial leader and Denduluru MLA Chintamaneni Prabhakar.
The slapping incident took place way back in April this year when the MLA was arguing with a bus driver at Hanuman Junction over why he did not get torn posters of Chief Minister Chandrababu removed from the vehicle body before running it on roads. A hamali coolie travelling in the bus tried to intervene in favour of the driver and the MLA was stated to have slapped him in public view.
Prabhakar was known for his high handed and confrontationist behaviour. Over 40 cases of assault and intimidation were said to have been filed against him in various police stations. But he would dismiss such cases as politically motivated.
The slapping incident came to the fore once again as CPI, CPM and unions' leaders raised this during Pawan's visit. The Jana Sena leader demanded that the TDP take action against its Denduluru MLA immediately and asked Chandrababu Naidu to decide whether he supports the controversial MLA or the public.
Chintamaneni Prabhakar is known very well for his alleged assaults on rival party leaders, officials and others without showing the least expected patience over any mistakes.
A court also gave him two years imprisonment in a 2011 case when Prabhakar was accused of having assaulted then minister Vatti Vasanta Kumar on the dais itself during a Rachabanda programme. The case was filed based on the complaint given by Vasanta Kumar's driver and Prabhakar termed those charges as baseless and politically motivated.
The TDP MLA was also in the eye of a controversy a few years ago when he was alleged to have targetted a woman revenue officer over matters of illegal sand quarrying and transportation. He also confronted Pawan politically on several occasions, criticising the Jana Sena activities time and again.
Despite his controversial behaviour, Prabhakar has won won Denduluru MLA seat in 2009 and 2014 successively. In fact, his majority increased from 14,235 in 2009 to 17,746 in 2014.
It seems that some leaders get success by hugging controversies.