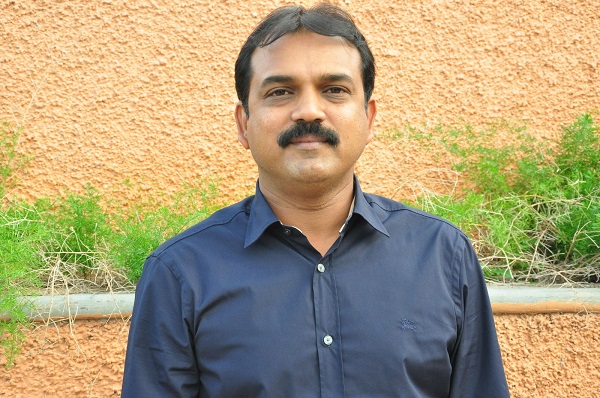 Koratala Siva is ideally the man for the big canvas. He isn't the one to settle for patchy humour and is rather behind generating good emotional highs. In his experience with Mahesh, he was enthralled himself as a viewer watching him utter his dialogue. In an extensive chat with Telugu360.com, he talks about what could have been better with Mirchi and how proud he's about Baahubali
Why the gap and why village stories always?
I planned some other movie for some reasons it didn't materialise. I had committed a film with Mahesh but had to wait till Aagadu got completed. I love villages but it is purely coincidental that Mirchi and this film has something to do with a village, I have always been inclined towards villages, the soul of India lies in villages, we all came from there. The first question that people ask is from which village you are from, be it common man or celeb, the sentence remains the same.
How did the idea germinate?
It is a pure commercial film. When I have a star with a huge image, I want to tell a story on a large canvas. It's not a simple idea with a few commercial ingredients. It doesn't happen with all actors but I must say this – I have written some nice dialogues and visualised some good expressions which I felt will be conveyed better through Mahesh. I have a basic thought, and being a writer, I am used to noting random ideas. When I met Mahesh, I developed such an  idea with emotional highs and went about improving and elevating the canvas.
What about this movie?
I told Mahesh, this story in a very entertaining and a commercial manner. It would have been preachy had I not taken efforts to make it commercial. A plot like giving back to the society will go to all sections of the society if conveyed through Mahesh. It is not a family subject. There are never touched sub plots here, beautiful romance, lot of pain and extraordinary emotions. I was so excited, when I had written it. I thought it was simple but when I saw it on the monitor while he was saying the dialogue, I found it exciting like an audience.
How was Sruthi Hassan's work?
It is a strong team. Mahesh is a great actor and believes in the team. The producers are first timers and are very passionate about their job. When you have an actor like Mahesh, it is not easy to balance the other side but Sruthi did a great job. Acting is in her DNA and she might not have got good scope in the past to prove her talent but here she maintained balance. She made sure that the character got conveyed. She understood the character and knew how much to maintain. The producers are keen on taking this point to a bigger audience, be it politicians or sport persons and any segment of life, they want to market and see it go to many people.
About Mahesh's character:
His character is very simple, straight though he is a Srimanthudu. I thought if he rides a cycle it would be good and when he did that, he looked so natural; as if he's been going on it every day. The cycle must be around 3 lakhs. I felt very happy when we put up the poster. The Hyderabad traffic police put it in their FB and endorsed it. It meant that if Mahesh goes on a  cycle, traffic, pollution is controlled and it is also a good exercise. We are used to commercial mass titles. So, I couldn't find a better title. It is the story of a Srimanthudu; what better title can I think of? I didn't think much and finalised it.
Did the actor's previous work weigh on your mind?
I don't worry about previous hits or flops. I just believed in the plot and wrote the story. If I keep thinking of such trivia, instead of writing the story, I will be writing something else. Even if Aagadu was a blockbuster, we wouldn't have changed the script. It was perfectly locked. I like strong emotions, more than simple emotions. There should be a lot of highs. I can't tell a story in a simple scale and in a light-hearted manner. I don't want to summarise one-liners about others achievements but I feel, while you are eating and a small stone gets into it, you spit the whole stuff off. Aa character ki, aa scene ki, tagga dialogue raakapothe it won't work. Aa scene lo forced ga punch rayisthe, it doesn't work.
What care did you take to contain the budget?
It becomes a huge business when big stars come on board and lots of lives get involved in that. We can't sit in our room and decide how much to invest. The producers respect our thought and invest so much. So before starting the project, we decided the cost of the project and the expected returns. We had thorough discussions on the areas where we could cut the cost.
What lessons have you learnt from the past?
Despite Mirchi being a blockbuster, I did learn lessons from it, from the creative side, where I wished I could have written it better and wasted lesser money. I learnt about the budget and how much one can invest on fights, action sequences. The two years have taught me a lot of lessons and not wasting time anymore. The gap didn't happen on purpose but got delayed because a project didn't materialise. Mahesh was busy with another movie.
How did you blend mass and class elements?
We have rich and poor segments but the emotions are the same. If a mother dies, the class and mass both cry. There is a degree of difference, but we have to just balance it. If the film is good, it connects with a lot of people. Mahesh is just himself here; he is a simple-natured yet strong soul in the film too. He didn't have to act much because he played his own part. It was shot in Hyderabad, Tamil Nadu, Malaysia and Pune. I am very excited because the story has shaped up better than what I expected. I might be sounding pompous but when I heard the dialogues that I had written on-screen with some extraordinary emotions I was like "abbah nene na rasindi." It looks like a cinema but no one goes over aboard. Mahesh reacts so naturally. When he comes to the sets in the morning and listens to the scene, when he steps down his caravan, he carries with him his character. It sits with him, be it dancing, acting, eating or watching him is a joyful ride.
About other characters?
First time, Jagapati Babu plays dad to Mahesh and you will enjoy watching their scenes. Then, there is Rahul Ravindran who is a natural. He has a small role but since he likes Mahesh, he agreed to do it and did a great job. It is good, we postponed the film after Baahubali. Baahubali was a beautiful cinematic experience. There has been a lot of money involved and it has been 3 years of effort. We should respect that and hats off to the team. All over the world, our Telugu film is being spoken about and tomorrow too, if we travel, they will give us respect on account of Baahubali. My next film could be a comedy romance or thriller. Whatever the genre is, I will convey the story strongly.