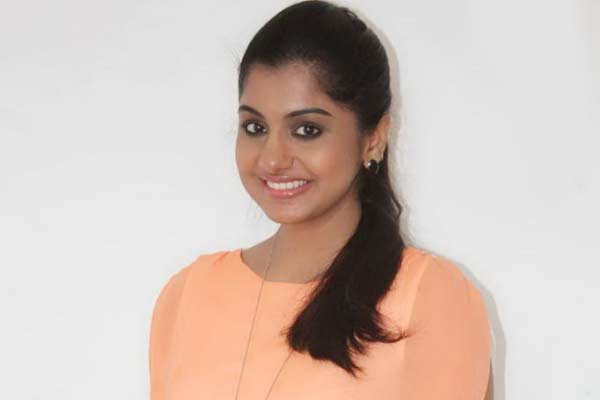 Now based in Dubai, Meera Nandan is working as a RJ. It has been a very exciting time of her life, balancing her career, shuttling between two places Dubai and Kerala. The actor is lot more happier, she laughs heartily and sees life in a different perspective having worked as a professional 9 to 5 set up. The pretty and expressive actor has one more reason to be delighted. She is part of a prestigious film being produced by Eros titled White that has Huma Qureshi and Mammooty in the lead. Hitudu, a Telugu film starring Jagapati Babu is also waiting for a release. Meera plays an important role. In a chat with telugu360, the actor speaks about the project and lot more.
"I am very attached to my family, led a protective life. I wanted to try something, take a break and see if it would work. I cannot quit films altogether but at the same time wanted to dabble in a different field altogether. Dubai has a bigger market, I took time to adapt to a different location and it has been a year now. First few months were terrible, there were days I would think why shouldn't I book my next flight to Kerala and my mother would say hang on there. It was time to stand on my feet, enjoy my independence, I spoke to myself and made many friends and Dubai is completely different in my eyes. I am enjoying myself.
I go shopping, people recognise me and make conversations. People in Dubai, most of them time listen to the radio. Traffic is crazy, mostly in the car they listen to it. Working in a nine to five job is a totally different set up for me, a switch over from being an actor is not an easy thing. My friends in Kerala tell me that I have changed and for the good. I have become lot more matured, my attitude towards life and relationships have changed.
I do miss doing movies, especially when I hear a lovely script has gone out of my hands. I am now doing a Malayalam film, people haven't forgotten me. Huma Qureshi is doing the main lead, I am doing a prominent role, the shoot is in London and I will be doing something that I had never tried before. "I play Nisha born and brought up in London, citizen of UK. I work in company, am a very bold character, the typical NRI types. Huma apparently was the original choice, then I heard it is Trisha who's playing the lead and Huma was finalised. I was waiting all this while to do a film that has an exciting element. It is being produced by Eros, I have worked with Uday before, he had made Kerala Cafe and I played a segment in it which was directed by him. After four or five years of break, he is doing it. There is a lot of expectation. When he was explaining the character Nisha to me, I was amazed at his clarity. There are only two female actors in the movie."…