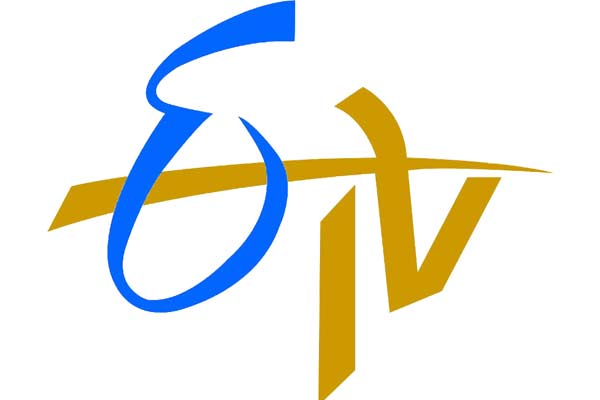 [intro] A new system of sizing up TV channel ratings has thrown up an old-guard TV channel as the new leader. How will MAA TV, Gemini and Zee respond to the challenge? An analysis.[/intro]
Even before the bifurcation into two states, Telugus have had the most vibrant satellite TV channels in a multi-lingual country like India. The promos for the latest channel "Bharat Today" reveal that out of 1200 channels in India, Telugus in both the states have 42 channels which engage the viewers with such diverse themes as news, women, health, entertainment, music, comedy, spirituallity and kid shows. This is quite a staggering number for any language across North and South. It means that television programming in Telugu is seeing a sizeable investment and spread of viewership across the length and breadth of both Telangana and AP. Given the multiversal nature of Telugus who are most passionate about everything from cinema to politics to gossip to religion, you see a new channel added almost every year. After Bharat Today, ETV is bracing itself to launch four new channels catering to movies, well-being, cooking and comedy. That may well take the number of channels to 46.[pullquote position="right"]ETV is now the no.1 TV channel in Telugu, followed by MAA TV and Zee TV. Gemini TV finishes last as per the latest BARC rating released for week no.41 of Oct 10-16. This puts pressure on the incumbents who came after ETV to step up their programming and enhance their overall reach in rural areas.[/pullquote]
The satellite channels in Telugu have also become the most-fiercely contested battlegrounds for businessmen and politicians and that makes them highly competitive and much sought after. At least two dozen politicians and businessmen not to mention a motley of film fraternity are the financial backbone behind many of the channels. In terms of vintage too, many of the channels set up in the early years of satellite boom in the nineties have survived, matured and grown their footprints to embrace many more sub-themes than originally envisaged. The oldest of them Eenadu Television completed 20 years. Gemini TV next to set up will turn 20 in 2016. Zee Telugu turned ten recently. MAA TV – the newest entrant backed by a stellar team of businessmen and film stars will turn 15 in 2017. These four channels have endured stiffest competition unknown to neighbouring states like Tamil Nadu and Karnataka and Malayalam where more or less it is either Sun network or Star or Asianet which dominate the TV programming.
What makes the competition unique in Telugu channels is that not only the satellite channels are growing and innovating to grab eyeballs but a considerable traction of investors outside the two states is being poured into the channels. Viacom entered via ETV and Star is now owner of MAA TV subject to final clearance pending. Two big players Zee and Sun already have their channels in Telugu. From a satellite TV market size of Rs.1000 crores, the market size is now up by at least another Rs.150 crores closely trailing the Tamil Satellite TV market of Rs.1400 crores (measured in terms of total Ad revenue).
As the battle-lines are getting re-drawn in Telugu, an important development to note is the latest BARC ratings which will replace the old TAM (Television Audience Measurement) system of TRP ratings. For the first time in India's television history, BARC data now includes rural data along with urban viewers' preferences. As per the new norms, the big metros of cities like Hyderabad get clubbed with cities with a population of one million under the category of urban data with a total weightage of 41 per cent while the vast rural areas of micro-markets and towns and villages will constitute the remaining 59 per cent. This definitely tilts the scales in favor of those channels which concentrated on wider penetration and bigger base of rural clients. The results are quite telling :
ETV is now the no.1 TV channel in Telugu, followed by MAA TV and Zee TV. Gemini TV finishes last as per the latest BARC rating released for week no.41 of Oct 10-16. This puts pressure on the incumbents who came after ETV to step up their programming and enhance their overall reach in rural areas. Gemini Movies which mostly shows films of the old and neo-classical era is at fifth spot as per the BARC ratings. At this point, the leading broadcasters like Star, Zee, Discovery, Star Sports, India TV and NDTV have sent termination notices to TAM in March 2015. In August 2015, BARC and TAM were merged to brand a new entity called BARC India – which is now endorsed by the major advertising agencies and broadcasters. Interesting to note how the big three will respond to ETV's new-found market-leadership which returned after a long time since inception. Interesting times for TV channels and definitely better days ahead for viewers who are seeing a surge in innovative content across channels.