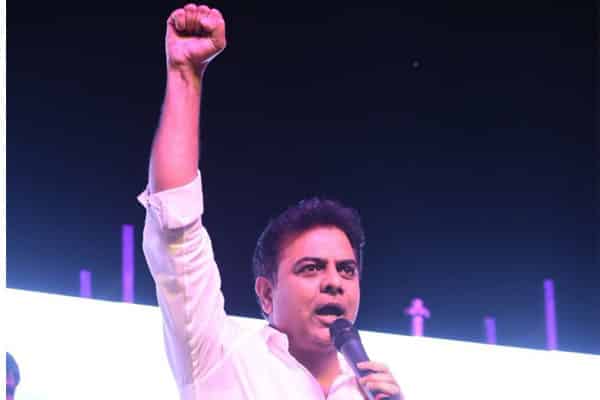 K Taraka Ram Rao has proven himself as an excellent orator, especially when it came to political speeches and public gatherings. The recent comments by the IT Minister also hint at his ability to arouse sentiment, and sympathy among the people, at which KCR is an expert.
Talking at a public gathering in Vanaparthi last evening, KTR criticized Congress Party leaders, terming their comments scathe and uncouth. 'The Congress leaders who failed to develop Andhra Pradesh (United) are criticizing us today.
They are passing remarks on a personal front, and even targeting the grandchildren of CM KCR. How uncouth and ill-cultured is the Congress party to pass remarks on small children?', questioned KTR.
His comments did not stop there. KTR spoke about the lineage of Jawaharlal Nehru, and how his family members became the PM's of India through the generations.
More or less, keeping aside the sentimental aspect raised by KTR, Congress party doesn't deserve a chance to speak about 'family politics'. It still amazes more than half a billion people; how did Rahul Gandhi rose to such high cadre in the party? Is it just because he is Rajiv & Sonia Gandhi's son? Maybe.
Telugu360 is always open for the best and bright journalists. If you are interested in full-time or freelance, email us at
Krishna@telugu360.com