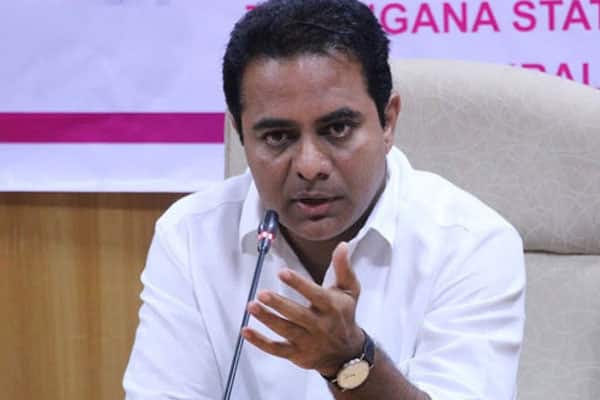 A video of a policeman brutally beating a person surfaced on social media. A twitter user requested Minister Municipal Administration & Urban Development Kalvakuntla Taraka Rama Rao to look into the issue. An active user on twitter, the minister asked the Telangana DGP to probe into the issue and also assured stringent action against officials if the alleged video turns out to be factual. However, while the investigation was in progress, Telugu media houses including top channels like TV9 and NTV broadcasted the news belittling the Telangana police.
This of course did not go down well with KTR, as the video being broadcasted was from Rajasthan. He gave a piece of mind to the channels by saying that they are trying to cause irreparable damage to government institutions and requested the media outlets to do fact checking before broadcasting. He not only enlightened them but also asked them to issue a riposte in the next broadcast correcting their mistake. While the rejoinder from the TV channels is awaited, the IT minister advised people not to believe everything seen on social media.
This is just another incident in recent times, where the news channels have been publishing news based on the videos surfaced on social media without fact checking. Surprisingly TV9 which runs "Edi Viral Edi Real" where the fact check videos surfaced on social media got carried away this time.
KTR who is active not only on social media, ardently follows the national and local media. Recently he took a jibe at national media saying that "98% of India is outside of Delhi". It is high time for the news outlets ensure to scrutinize their broadcast especially the news based on social media.
I'd like to ask managements of @TV9Telugu @NtvteluguHD to issue a rejoinder in your next broadcast correcting the mistake. Minimum courtesy? https://t.co/Y4UwjPmu8N

— KTR (@KTRTRS) May 31, 2017