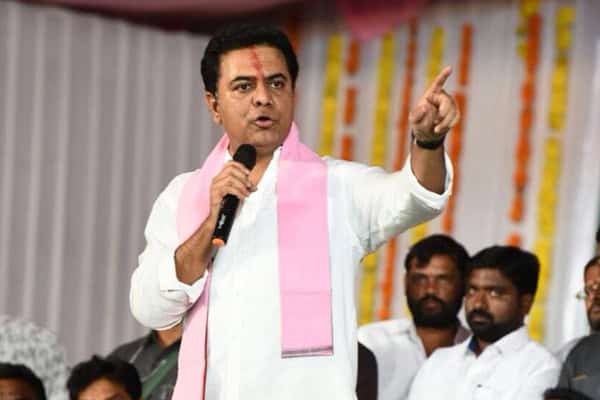 KTR might have forgotten Newton's Laws of Motion, while he lashed out Congress party leaders couple of days ago. According to Newton's 3rd law, 'for every reaction, there is an equal and opposite reaction'. We are not trying to bring physics into politics. Rather, we just reminded that Newton's laws are also valid at times in politics.
The Congress leaders took the attack to KTR, KCR and even Kavitha after being irked by KTR comments. Jana Reddy's comment, 'I lowered myself to KTR's level by responding to his comments.' While Shabbir Ali and other leaders referred KTR as 'Baccha (kiddo)'.
Reacting to these comments, KTR said, 'wait and see what kind of response you will receive, if you once again call me a Baccha. They criticize that I am speaking American language if I speak while I am in a suit. Similarly, if I speak in local language, they allege in other ways.
My comments might have irked Congress leaders. But I spoke facts. Shocked by KCR's welfare programs in all the districts, the Congress leaders have lost their mind.'
Both KTR and Kavitha were busy in covering up the remarks passed by CM KCR against PM Modi until today morning.