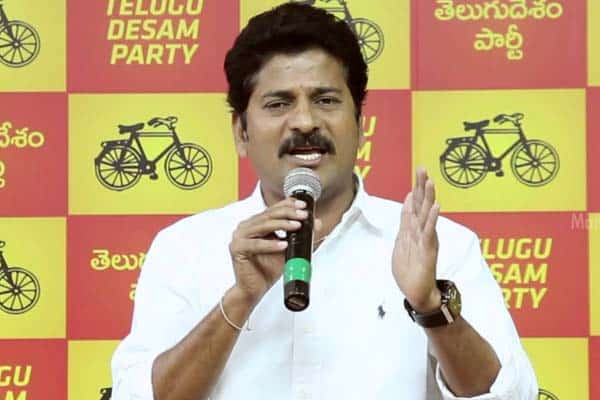 Leader of Telugu Desam Party in Telangana A Revanth Reddy came down heavily on the Telangana government for their unscrupulous attitude towards Chilli farmers. Speaking at the Khammam TDP Rythu Deeksha, he asked, "if KTR sold ice cream for 50000 rupees, why is he not selling quintal Chilli for 10000 rupees?"
The TDP leader questioned, if the government is not able give fair price for 2lakh acres of crop, how will they pay for 1 crore acres. Revanth Reddy further held that the government is giving fair price for cinemas but not for farmers.
TDP organized protest condemning the manner in which farmers were arrested and handcuffed on April 30 when they protested against the falling Mirchi prices. He said farmers tried to protest as the traders were trying to cheat them. Revanth Reddy critiqued Minister Tummala Nageshwar Rao's attitude towards farmers.
The TRS minister reacting to the allegations said that the KCR government is doing more than expected for Agriculture by giving current, developing fields and laying roads. Nageshwar Rao further said that TDP has no moral right to speak about Telangana movement.