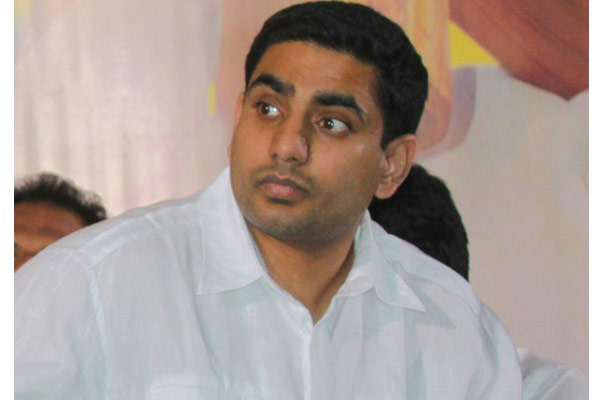 The grand wedding of Paritala Sriram in Anantapur on Sunday was attended by who's who from the Telugu speaking states including the Chief Ministers. However, the discernible future head of TDP- Nara Lokesh's absence raised several eyebrows. His schedule did not seem to be cramped either to skip the wedding.
If reports are to be believed, Lokesh apparently did not get over Paritala family's behaviour during the course of the defection of Gottipati Ravi Kumar. Of the several chaotic situations created in the ruling party due to Operation Akarsha, the defection of Gottipati from YSRCP to TDP changed the political dynamics among the leaders.
The defection which was allegedly negotiated by ABN's chief Radha Krishna, was reportedly opposed by the Partiala family due to their relations with Karanam Balaram in Prakasham district. It may be noted that Karanam and Gottipati are said to be arch rivals. Lokesh purportedly had to intervene and reprimand the Paritalas. Surprisingly, Gottipati attended the event and was found mingling well with the Paritala family.
Ostensibly, Lokesh has not yet discounted the Anantapur leader's on the issue. The minister who is being projected as the imminent for the party should take a leaf out of Telangana Chief Minister K Chandrashekar Rao book.
KCR on Sunday set aside the bifurcation issues and went to Anantapur, where was district in charge during his stint with TDP. Lokesh definitely needs to stand above these trivial issues and plan better.