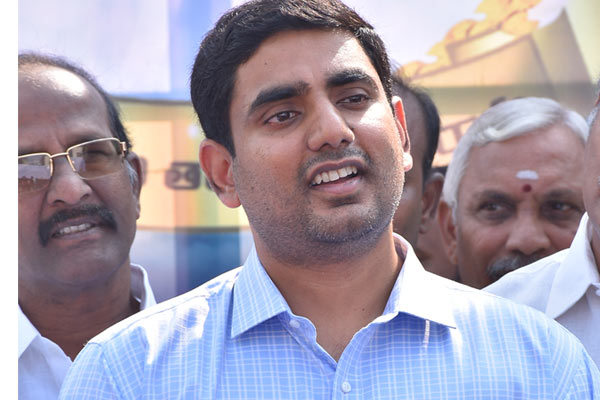 There is a buzz in TDP circles that Nara Lokesh, the only son of TDP chief and former AP CM N Chandrababu Naidu will be given a 'bigger role' in TDP soon.
Lokesh is currently an MLC and the general secretary of the party. He worked as a minister holding key portfolios in Chandrababu's government.
Speculations are rife in TDP that party chief Chandrababu will soon elevate his son as the 'working president' of TDP.
Lokesh's elevation is expected in the New Year 2020.
It may be recalled that TRS chief and Telangana CM K Chandrasekhar Rao has elevated his son KT Rama Rao as 'working president' of TRS, soon after he won Assembly elections for a second term in December 2018.
Naidu too seems to follow suit and appoint his son Lokesh as working president.
Though there is criticism on Lokesh of lacking leadership skills to lead the party, it is a foregone conclusion in Indian politics where 'heriditary politics' call the shots and the mantle is automatically passed on from father to son.
Naidu is set to reach 70 years of age in April 2020 and he reportedly feels that the time is right to make his son Lokesh as working president by April 2020.
It will be difficult for Naidu to dedicate more time for party activities at the age of 70 years. Naidu wants Lokesh to settle down and get hold on the party when he will be active in politics till 75 years of age.