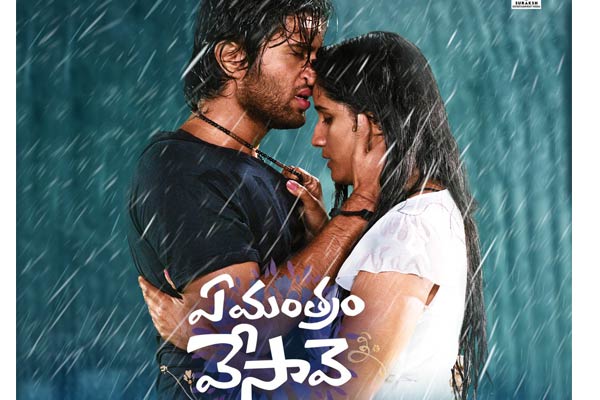 Vijay Devarakonda's long delayed film Ye Mantram Vesave is finally going to see the light of the day after lying in the cans for many months. This film was supposed to release earlier than Vijay's last year blockbuster Arjun Reddy. But, due to several reasons the film's release got delayed.
As Ye Mantram Vesave is the immediate next film of Arjun Reddy, it is supposed to trigger some buzz among audience and trade circles. Unfortunately, very low buzz is riding on the film. First, it is due to the fact that the film has no known faces except for Vijay Devarakonda and it has an inexperienced director at the helm. Second, there are hardly any promotions by the team and the outmoded posters are not helping the film.
Vijay Devarakonda too is not keen to promote the film. Amidst very little buzz, the film is set for release on March 9th. Directed by Sridhar Marri, the film has Shivani as the female lead.