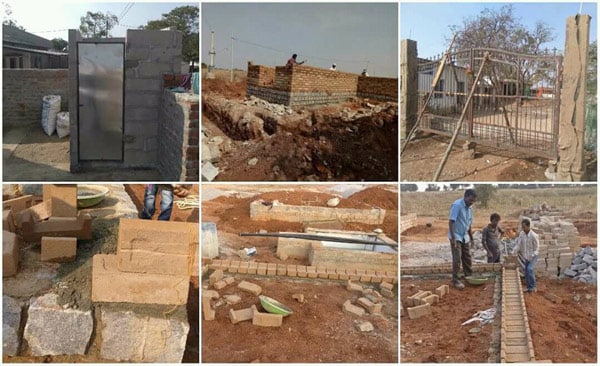 Remember the scene in 'Srimanthudu' where a magnanimous Mahesh Babu donates for the building of a school and sees that it gets completed successfully ? The scene has been repeating in real life. Time and again, our Superstar has proved that he is a man of actions and not just words.
It's well known that Mahesh has adopted Siddapuram village in Telangana along with his home village, Burripalem, in Andhra. The Superstar, who has been busy with films, has also been doing great charitable work in these villages.
Last year in March, Namrata handed over a cheque for Rs. 30 lakh to Rangareddy district collector, Raghunandan Rao, through NATCO trust for the construction of a school building in Siddhapuram.
Now the construction work of the school is in progress and Mahesh babu has expressed his happiness over the work. "Our new school building in Siddhapuram 🙂 Construction in progress 👍👍looking forward to its completion 🙂 Thanks to our architect Sudhir Reddy and his team for such amazing work ", the Superstar wrote on his facebook page.
Hope the great work continues. Way to go Mahesh 👍