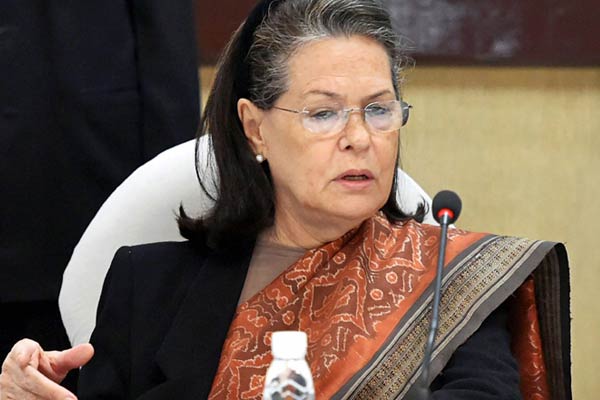 BJP emerged as the single largest party, bagging 104 seats in Karnataka elections 2018 While congress got 78 and JDS got 38. So every one thought BJP, as single largest party will get call from governor and they will seek time from Governor to prove the majority. But governor will call the single largest party only after Election Commission has announced the final tally. Here comes a blow to Amit Shah from Congress chairperson Sonia Gandhi as Sonia led Congress party made swift moves and sought governors appointment even before the final Tally was announced by EC.
It has shocked Yeddyurappa as well as the BJP party chief Amit Shah and Prime Minister Narendra Modi. The move to stake claim before the final numbers were announced was prompted by three telephone calls from three serving chief ministers to Congress chairperson Sonia Gandhi. The chief ministers of West Bengal Mamata Banerjee, Telangana, K.C.Rao and Andhra Pradesh Chandrababu Naidu called Sonia yesterday and advised her to move before the BJP closed the deal with the Governor and so Sonia and her Congress Party attempted to close the deal with governor even before final numbers are announced by Election Commission.
Only because of this decision to approach Governor even before election commission announced the final numbers, Congress is ahead of BJP in the game now and stalemate happened. Had Congress waited for couple of hours until Election Commission announced final numbers, BJP would have got the call from Governor by now and Yeddyurappa might have been announced as CM by now. Probably the three musketeers saved Congress for now.
Telugu360 is always open for the best and bright journalists. If you are interested in full-time or freelance, email us at
Krishna@telugu360.com