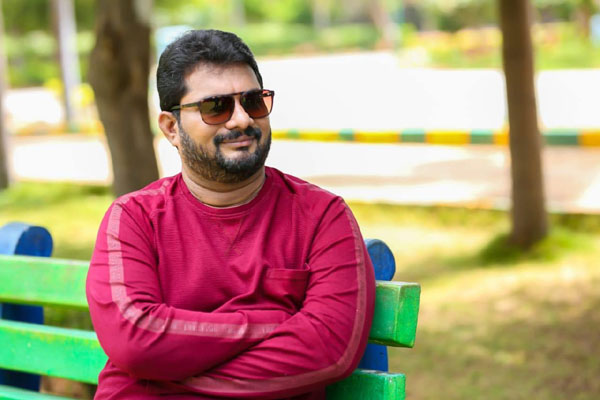 It is known news that news reporter Jaffer left the TV9 channel recently and 'Mukha Mukhi' program, which brought him a lot of fame is now handled by another lady journalist. But it looked like the program became pale without Jaffer. Details as below.
'Mukha Mukhi' and Jaffer:
'Mukha Mukhi' is one of the popular programs in TV9 and reporter Jaffer became popular in both the Telugu states with that show. When Jaffer handled the show, politicians, sometimes, used to leave the show abruptly as they could not answer the questions put forward by him. The bravery displayed by Jaffer was appreciated by many. However, as everyone knows, Jaffer had to resign from the TV9 channel as management has issues with him. Reportedly, the new management did not like it when Jaffer met former TV9 CEO Ravi Prakash and sought an explanation from him, As they were not satisfied with the explanation, they forced him to resign from the channel.
'Mukha Mukhi' after Jaffer:
Lady journalist Haseena now entered the shoes of Jaffer. She interviewed Kotamreddy Sridhar Reddy, who has landed in controversy recently after a woman officer complained against him. Some people are calling him 'Chintamaneni of YSRCP' already. CM Jagan allowed police to file cases on Kotamreddy, but political opponents criticized that the cases filed on him are very weak cases. Given this background, anchor handling 'Mukhamukhi' program with him should have completely embarrassed him by asking the right questions and, more importantly, by countering all his answers. But that did not happen. Haseena, the lady anchor who handled the show after Jaffer left, did ask some right questions but obviously those questions were prepared beforehand. When it comes to countering the answers given by politicians (Sridhar Reddy in this case), she did not come any closer to Jaffer. Despite having some video proofs of Kotamreddy threatening officials, she could not embarrass him anytime during the interview. Even though she tried to emulate Jaffer at times, by asking questions like 'do you see any cauliflower in my ears', which are trademark dialogues of Jaffer, she could not make the interview powerful. In fact, by the end of the show, it looked like Sridhar Reddy was able to prove his upper hand over the reporter in this show.
We will have to wait and see whether this program will regain its popularity without Jaffer.