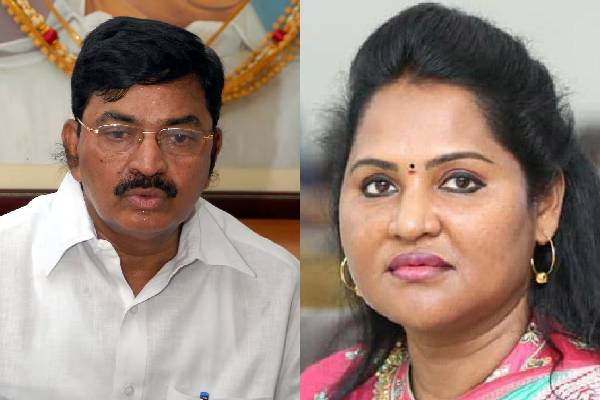 Ruling YSR Congress MLAs, Mekapati Chandrasekhar Reddy and Undavalli Sridevi have denied having voted for the opposition TDP in the just-concluded MLC elections from the Assembly.
The two legislators, besides two others, were suspended from the party by the YSR Congress leadership for anti-party activities. The other two MLAs were known dissidents – Kotamreddy Sridhar Reddy and Anam Ramanarayana Reddy, both from the Nellore district.
Undavalli Sridevi, who was removed from the Tadikonda Assembly constituency incharge post a few months ago, held a protest against the party's action. Since then, she had been inactive in the party and her activities were restricted only to the budget session of the Assembly.
The YSR Congress leadership found that Sridevi had indulged in cross voting that led to the victory of the TDP candidate and defeat of the ruling party candidate. However, she appeared on a news channel on Friday morning and denied having cast the vote.
Sridevi is also said to have met Chief Minister Y S Jagan Mohan Reddy hours before the voting, where the chief minister had reportedly promised to help her. She is said to have been satisfied with the promise. When she appeared on the news channel, she said she would quit the party rather than doing anti-party activities.
It is to be seen how the YSR Congress had zeroed in on Sridevi for cross voting and took action against her.
Quite interestingly, Mekapati Chandrasekhar Reddy too had denied having voted for the TDP. Swearing in the name of God, Chandrasekhar Reddy told the media persons that he would never indulge in such activities while being in the party.
If the two MLAs have not voted for the TDP. Then who did vote for the TDP from the YSR Congress? How did the YSR Congress leadership fail to lay its hands on the real black sheep and made these two legislators scapegoats?