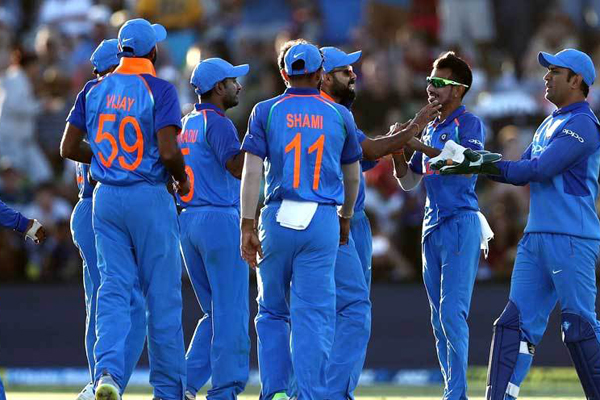 Skipper Virat Kohli decided to finally speak on the issue of rift in the Indian team before the teams' departure to the US on Monday. Rather than clearing the air, he ended up pointing fingers at the media for "disrespectfully bringing personal lives into the picture". He went on to add that media personnel should enter the dressing room and witness for themselves the kind of healthy atmosphere that's there. But sadly not all players seem to think on Kohli's line.
The leak of the news that one of the senior players had his family stay with him for longer than the stipulated period and the further clarification that it was done without the permission of skipper Kohli and the coach has created an atmosphere of mistrust in the dressing room.
Speaking to IANS, a member of the team management said that it was appalling to see media headlines wherein a player was said to have broken the 'family clause' during the World Cup. He went on to add that the timing of the news raised quite a few eyebrows.
"How is it that no one received any information about someone's family exceeding the permitted time spent with the player during the tournament? Wasn't the team manager aware of it when we were in England? How did this emerge only after the first story on WAGs got published? Was that not disrespectful? Was that not breaching the trust of the team members?" he inquired.
A former player said that having issues and ego clashes aren't something new and have happened even when legends have played together, but to come out and speak about it in the media is something that should have been avoided by the skipper.
"He (Kohli) would do well to not delve into this topic and bring more attention to this as there are a few incidents that may prove to be embarrassing.
"Which team hasn't had issues and ego clashes? These are sportsmen who have been fighting it out against the best in the world and these tiffs are common when you stay together over a period of time. It has happened even in the past and will again happen in the future. But the captain didn't need to come and speak on it," he told IANS.
The fact that Kohli was seen clicking pictures with the rest of the teammates even as Rohit spent time with opening partner Shikhar Dhawan — before the team's departure — has got people speaking on social media, but the captain said: "If I don't like somebody, it shows on my face."