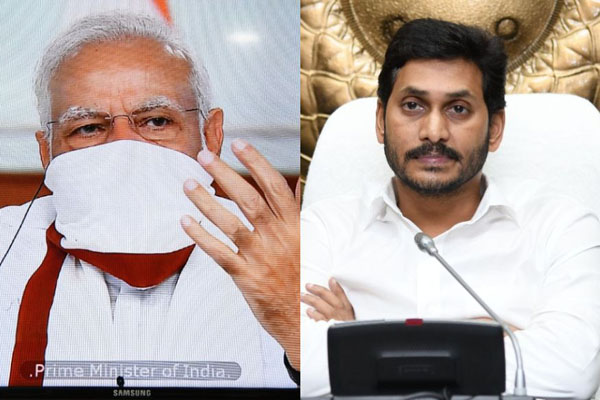 Here's another Modi shocker to YS Jagan Mohan Reddy. Modi's latest diktat has barred the state governments from using the Central funds only for the scheme or benefit intended. The funds cannt be transferred to another account and adjust the amounts later. This means that the state governments cannot use the funds meant for one scheme for implementing another scheme or programme.
This is sure to rankle YS Jagan Mohan Reddy. Till now, his government has been diverting the Central funds meant for Central government schemes and use them for state-run schemes. Later, adjustments would be made in the account books. But, the Modi government's latest decision has disallowed it. Now, the funds meant for a central government scheme should be spent only for the scheme intended. This would effectively put a check on the state governments. They will have to find financial resources for their own flagship schemes. Interestingly, as many as 20 state governments have given their nod for this new system. AP is yet to give its nod.
According to the latest decision of the Central government, it would initially give only 25 per cent of the funds. The remaining funds would be released only after the state government adds its share of 50 per cent and spend the amount. If the money is not spent, the remaining amounts would not be released. The latest decision will put a huge question mark on the continuance of some of AP Government's schemes. The State will have to mobilize its own resources for its schemes.
It now remains to be seen how YS Jagan Mohan Reddy government mobilizes funds and continues its schemes. The government might be forced to levy more taxes on the people to support its Navaratna schemes, which are already draining the state's economy. With the Centre tightening its fist, will it be possible to continue these schemes?