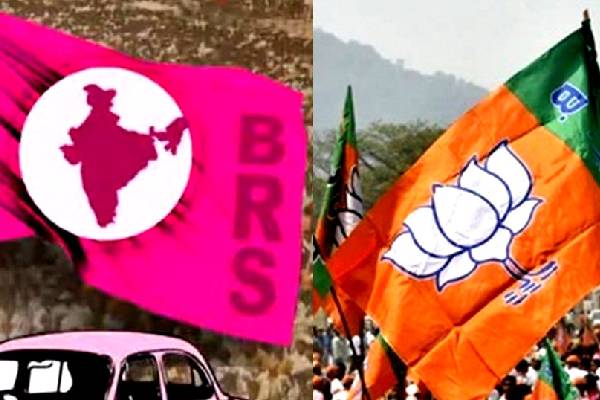 The Bharatiya Janata Party (BJP) is looking to raise the pitch against Bharat Rashtra Samithi (BRS) in Telangana in an election year with several Union Ministers and senior leaders making a beeline to the state.
The saffron party is planning a high-profile blitzkrieg to go on the offensive against BRS, the new name adopted recently by Telangana Rashtra Samithi (TRS) to go pan-India.
Political analysts believe that the BJP is looking to continue the tempo built last year with a series of visits by party top guns and party programmes.
Though Assembly elections are scheduled towards the end of the year, the possibility of Chief Minister K. Chandrasekhar Rao preponing the same is not ruled out and keeping this in view the BJP is galvanising itself into the poll mode.
Prime Minister Narendra Modi is expected to lead from the front by addressing a public meeting in Hyderabad in February. He was scheduled to visit the state on January 19 but the visit was postponed.
The Prime Minister's visit was finalised a couple of days after the BRS held inaugural meeting at Khammam, which was attended by Delhi Chief Minister Arvind Kejriwal, Punjab Chief Minister Bhagwant Mann, Kerala Chief Minister Pinarayi Vijayan, former Uttar Pradesh chief minister Akhilesh Yadav and CPI general secretary D. Raja.
With Telangana Chief Minister KCR bracing for an active role in the national politics by portraying pan-India image and bringing non-BJP parties on a common platform to achieve the common goal of throwing out Modi government out of power in 2024, the BJP is apparently looking to mount pressure on him in his home turf.
As part of efforts to achieve its ambitious target of capturing power in Telangana, the BJP will be unleashing an aggressive blitz. In the next few days, several Union Ministers are scheduled to descend on Telangana.
Union Home Minister Amit Shah is also expected to visit the state later this month. He may go to Komaram Bheem Asifabad district and visit Jodeghat where Gond leader Kumaram Bheem had laid down his life while fighting forces of Nizam, the ruler of then Hyderabad State.
Political analysts say the proposed visit of Shah will help BJP build a strong narrative against KCR-led government. The saffron party has been targeting him for not celebrating September 17 as Liberation Day due to its 'appeasement politics' and fear of his ally the All India Majlis-e-Ittehadul Muslimeen (AIMIM).
"The BJP may look for more such opportunities to step up its attack on KCR in the run-up to the polls," says an analyst.
BJP leaders have been slamming KCR for friendship with Owaisi's party, implementation of four per cent reservation for Muslims and the proposal to enhance the quota to 12 per cent and second official language status to Urdu.
As the elections draw nearer, the saffron party is likely to intensify efforts to capitalise on sensitive issues for polarisation along religious lines.
The BJP in Telangana has been aggressive ever since it bagged four Lok Sabha seats in the state in 2019 and scored victories in two Assembly by-elections in 2020 and 2021 and significantly increased its tally in Greater Hyderabad Municipal Corporation (GHMC).
Projecting itself as the only viable alternative to TRS (now BRS), the BJP leaders see a realistic chance of coming to power in the state in 2023.
The BJP has been raking up emotive issues which could help in garnering votes of the majority community, especially in constituencies in and around Hyderabad and other urban pockets of the state.
After Bandi Sanjay became the BJP state president in 2020, the party went into an overdrive to draw political mileage from sensitive issues. In what is seen as an attempt to challenge AIMIM on its home turf, he launched his state-wide Praja Sangram Yatra from Bhagyalaxmi temple abutting historic Charminar.
In fact this temple, whose legality was questioned several times in the past sparking communal tensions, has become the focal point of BJP's politics over the last couple of years.
BJP launched its poll campaign in GHMC elections in 2020 from the same temple. It was also visited by Union Home Minister Amit Shah during GHMC polls and Uttar Pradesh Chief Minister Yogi Adityanath in July during BJP's national executive committee meeting here.
Bandi Sanjay, who is also a member of Lok Sabha from Karimnagar, allegedly delivered a hate speech in May. Police complaints were filed against him at various police stations in the state for making provocative remarks against mosques and madarsas.
The BJP leader demanded digging under all mosques. Alleging that Muslim rulers in Telangana demolished several temples and built mosques over them, demanded digging work at all mosques, saying there was a possibility of finding Shiva Lingams underneath.
The BJP MP also stated that if BJP comes to power in Telangana, it will abolish all madrasas, do away with reservation for Muslims, and remove Urdu as the second official language.
Family rule by KCR and alleged corruption are the other issues BJP leaders are likely to highlight during the campaign in the run-up to the polls.
BJP leaders are confident that the upcoming visits by Prime Minister Modi, Home Minister Amit Shah and other top figures will help consolidate the gains the party claimed to have made last year with series of visits by the Central leaders and conduct of the BJP national executive meeting in Hyderabad.