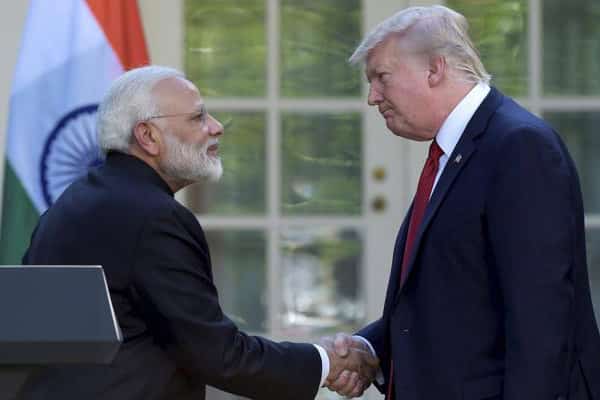 Donald Trump and Narendra Modi expressed satisfaction over Global Entrepreneurship Summit
US President Donald Trump and Prime Minister Narendra Modi in a phone conversation, "expressed satisfaction" over the Global Entrepreneurship Summit (GES) the countries co-hosted in Hyderabad late last month, according to the White House.
The US delegation to the three-day event with the theme, "Women, First Priority for All", was headed by the President's daughter and senior advisor, Ivanka Trump, and included representatives from 38 states.
Her participation in the summit was announced during Modi's visit to the White House in June.
Modi attended the inauguration of the summit with External Affairs Minister Sushma Swaraj and Defence Minister Nirmala Sitaraman on November 28.
About 1,500 delegates including entrepreneurs, investors and eco-system supporters from 150 nations participated in the event, more than half of them women.
On Thursday, State Department spokesperson Heather Nauert told reporters the summit was "a tremendous success when we bring in 1500 entrepreneurs from around the world".