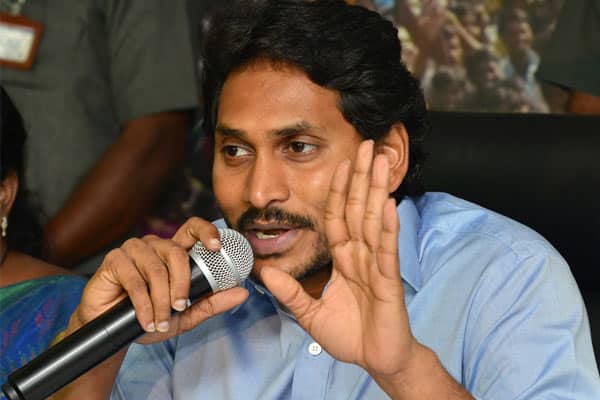 Kapu leader Mudragada Padmanabam was furious over his house arrest and questioned, "Is this democracy or police monarchy?". He appealed to the police to arrest him if there are any cases against him. Mudragada said that he is not a terrorist and should not be kept under house arrest. He accused the police of curtailing his rights and depriving liberty for his caste.
Opposition Leader Y S Jagan Mohan Reddy took to twitter to respond on Mudragada's confinement. He questioned the Chief Minister,"Why is Mudragada under house arrest? Aren't Kapu's requesting you to fulfil the promises you made in your election manifesto? Just because they are questioning you, how can you arrest, house arrest or bind over them? Why are police personnel deployed in thousands?"
Mudragada bawled that it is in bad taste of the government to obstruct the Padayatra seeking to fulfill the promises made during the election. He asked all the people of Kapu caste to visit Kirlampudi every day from 9.00am-10.00am till the government gives permission for the walkathon.
Home Minister Nimakayala Chinna Rajappa said that it is not right for Mudragada to behave offensively. He recalled that Chandrababu Naidu took permission when he launched Padyatra. He said that Mudragada will not be given permission for the walkathon at any cost.
Minister Ganta Srinivasa Rao said that Mudragada is restoring to these tactics to mark his political existence. He questioned as to where was the Kapu leader during YSR regime when Kapu's were run-down. Ganta said that the government will release a white paper on the funds allocated to Kapu Corporation.
However, the supporters of the former minister protested against his house arrest. There was tussle for brief moments between women and police who protested at P Gannavaram against the detention of Mudragada.
— YS Jagan Mohan Reddy (@ysjagan) July 26, 2017