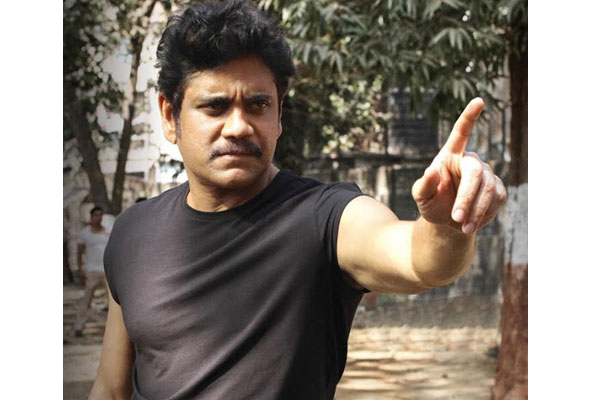 King Nagarjuna teamed up with Ram Gopal Varma after years with Officer which carried low buzz right from day one. The teasers and the trailer failed to attract the audience and the film lacked interesting business offers. It is during this time, a film in the combo of Akhil and Ram Gopal Varma has been announced saying that Nag is extremely impressed with the way Officer has been shaping up. This film turned out to be a trap for Officer as the makers sold the film citing to offer Akhil's film if they fail to recover the investments.
Officer released last Friday and has been declared as the biggest disaster of Telugu cinema. The buyers are left shattered and will end up recovering zero from their investments. One of the film's buyers spoke to Telugu360 saying that he was cheated completely. "I was in plans to produce a small budget film and it is during this time, RGV's close aides took me to JD Chakravarthy's office and forced me to buy Officer. They even offered me Akhil – RGV's film if I don't recover my investments. Though I was not impressed with the teasers and the trailer, I was forced to buy the film. Now they are out of reach and I am asked to pay the QUBE charges for the film. Suicide is the only option left for me" confessed the distributor.
Officer lacked buyers and RGV's team managed to sell the movie during the last hours citing Akhil's film which is a huge trap. Nagarjuna has been staying calm and away from the business of Officer right from the first day. Ram Gopal Varma has been badly criticized for his work and is unavailable as of now.