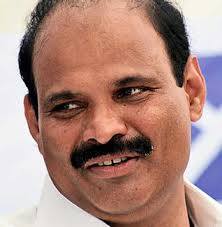 Political tremors have been felt in Andhra Pradesh within hours after centre's clarification that there was no possibility bestowing special status on Andhra Pradesh.
YSR Congress and CPI raised their voice against chief minister Naidu's failure to persuade the centre to get the special category status which Andhra Pradesh needs badly to take the path industrialization.
"Chandrababu Niadu government should withdraw its support to the BJP-led NDA government as it has failed to live up to the promise the leaders made to the people of Andhra Pradesh in parliament on  Special Status," party senior leader K Parthasarathi said.
"While the Centre has been apathetic on the issue, the State has failed to put up stir the Centre into action from biding time. The TDP should come out from the NDA coalition instead of mortgaging Telugu pride in Delhi,"  he said.
"It is high time for Chandrababu Naidu to give an ultimatum to the Centre on the special status issue as  the BJP leaders have changed their stance after coming to power," he said.
He also said  YS Jagan Mohan Reddy had  been reminding the Centre on the issue at every available opportunity but it was  the TDP which was maintaining intriguing silence.
Stating that his party had also planned a dharna at Delhi on the issue, Parthasarathi demanded that Chandrababu Naidu should give an ultimatum to BJP.
Meanwhile the CPI has also intensified its attack on Naidu and gave a call for a state bandh on August 11. On Friday the Communist party has announced its plan of action to exert pressure on the centre. Party Andhra Pradesh secretary said they would organize Bus Yatra in all  13 districts from August 1 to 9 and wait for the response from the centre and the state. " It we don't get any positive signal about the special status we will organize the bandh on August 11," Ramakrishna said.
He wondered as to how the BJP leaders assured special status for 10 years on the floor of the Rajya Sabha and go back once formed the government. He extended support to Jagan's fight against NDA government.