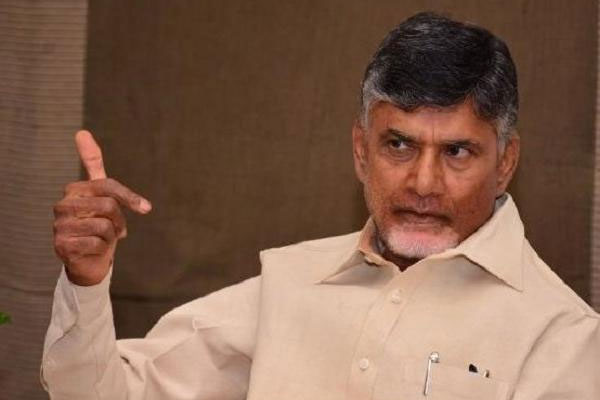 Yet another construction worker committed suicide in Guntur unable to find work to feed his family. Plumber Polepalli Venkatesh has not been able to find work for the past five months because of huge sand scarcity that brought construction works to a standstill. Before taking his own life, he took a selfie video. He expressed lot of sadness over his inefficiency to go and find work outside of construction industry. Venkatesh made an emotional appeal to his elder brother and his wife to take care of his son. He asked his wife not to remember him long and get re-married again to lead a happy life.
Forwarding this suicide video, Ex CM Chandrababu Naidu made a strong appeal to the Jaganmohan Reddy government to wake up and create job opportunities for the poor workers. Naidu demanded that the government pay immediate compensation to all those workers who are without work and who cannot earn livelihood for their families.
The worker's suicide started a big debate in social media. The ruling YCP is giving floods in Krishna river as a reason for sand shortage. But the same problem is there in Telangana, Karnataka and so on but there is no big crisis in those states. There are allegations that an online sand mafia is reason for huge sand shortage and its skyrocketing prices.
అయిదు నెలలుగా పనులు లేక, కుటుంబాలు పస్తులు ఉండడం చూడలేక మనోవేదనతో కార్మికులు ఆత్మహత్యలు చేసుకోవడం మనసును కలచివేస్తోంది. సెల్ఫీ వీడియోలతో ఆత్మహత్యలే తమకిక శరణ్యంగా పేర్కొనడం చూసైనా ఈ ప్రభుత్వం మేల్కొనాలి.పనులు కోల్పోయిన కార్మికులకు పరిహారం చెల్లించాలి. pic.twitter.com/NhQAYHFQF1

— N Chandrababu Naidu (@ncbn) October 28, 2019