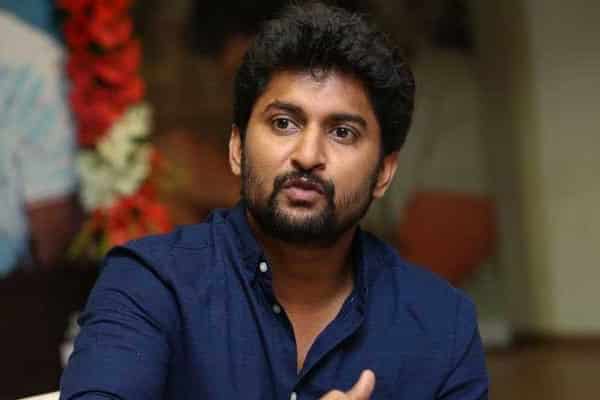 It is known news that, Bigg boss contestant Sanjana commented on Bigg boss show and Nani after her eviction from the house. She gave thumbs down to Nani and told, " I didn't like Nani as host. Even though I like Nani personally and his movies,as a host he is not that good. May be it is because I am fan of NTR. I feel Nani doesn't have that 'stuff' to handle the show." .https://www.telugu360.com/bigg-boss-2-sanjana-anne-eliminated/
In another interview, she commented that, "After using iPhone, nobody likes china phone. If NTR is like iPhone, Nani is like China phone". Someone in twitter took these comments to the notice of Nani. But Nani responds on these comments in a graceful manner. He replied, "Same pinch..I too like iPhones.."
Sanjana giving interviews to TV media and web media and venting her frustration. She is saying, she was evicted because of 'politics in the house'. In other interview, she find it fault with audience for voting for her eviction as she said, "if you go through facebook, you will come to know how much social service I did in the past, why you(people) couldn't see that?". After seeing her nagging behavior in the house and her comments after coming out of the house, people think – her eviction was right choice. (https://www.telugu360.com/where-to-watch-bigg-boss-telugu-day-3-online/).
Same pinch .. I like I phone too 🙂

— Nani (@NameisNani) June 19, 2018
Even though, Nani is running the show pretty decently, comparison with previous shows is giving him tough time. Anyway it is still too early to decide on Nani's hosting skills as the show will be continuing for couple of more months.