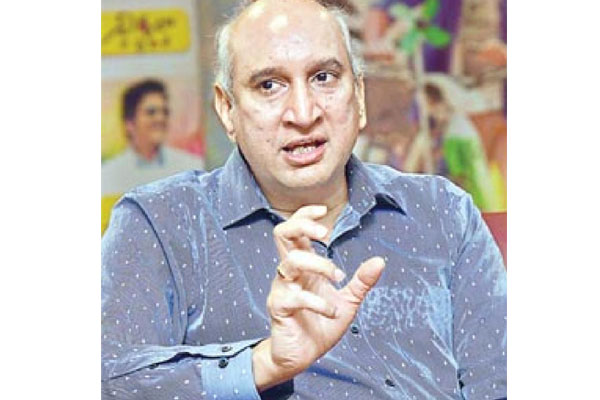 Businessman Nimmagadda Prasad's arrest in Serbia, Europe created ripples in political and business circles. The incident came to light little late. However, the way sections of media responded this was debated by netizens and common people. Sakshi TV completely ignored this news while TV9 presented it like an insignificant news.
Nimmagadda and Vanpic:
Nimmagadda Prasad is known for his ventures in the Pharmaceutical and Television industries. He was earlier known as Matrix Prasad as he owned Matrix Laboratories. However, he sold it later. Then he invested in MAA TV and was highest stakeholder in MAA (to the tune of 70%). Later he sold MAA TV for a price that is almost 50 times the original investment. In 2008, Prasad became a local partner with the Government of Ras al-Khaimah(a city in UAE) for the implementing of a mega infrastructure project under the umbrella of Vodarevu-Nizampatnam Port and Industrial Corridor (Vanpic) for the development of a world-class port-based integrated industrial corridor in the coastal region of Andhra Pradesh.
Vanpic haunts Nimmagadda:
Nimmagadda Prasad is allegedly accused in misdoings in this Vanpic Project which is being done in a joint partnership with Ras Al Khaima. This Vanpic project was approved under the regime late YS Rajasekhara Reddy and this case has connection with Jagan's disproportionate assets case. Nimmagadda Prasad was also arrested earlier and has spent nearly 2 years imprisonment in connection with the same case. Later he is released on bail.
However , Ras Al Khaimah has filed the complaint in the case of Vanpic shares and has approached Interpol. Now Nimmagadda Prasad has gone to Serbia for a vacation where he was nabbed by Serbia Police in Belgrade in connection to the Vanpic case after the complaint of Ras Al Khaimah.
Media response:
Sakshi TV completely ignored this news when it broke probably because they don't want this news to trigger debate on Vanpic case as such debate will again surface those alleged scams during YSR regime and Jagan's disproportionate assets case. However, TV9 also downplayed this news. Many people misunderstand TV9 as pro-TDP channel because of the way it behaved in last 5 years but it needs to be noted that TV9 is always pro-ruling party channel. One can recall that, TV9 never did any sting operation on any ruling party candidates, nor it ever ran a story that shook the governments in the last several years. Eenadu paper mentioned the news today in its front page. However, Sakshi paper that gave prominence to CCD owner Sidharth's case completely ignored Nimmagadda arrest.
Satires in social media:
However, social media responded differently than mainstream media and netizens fired several satires on this incident. Some of them as below
Netizens circulated a cartoon in which all YSRCP MPs go to Modi and request him not on special category status but to help release Nimmagadda
Another satire cautions KVP Ramachandra Rao not to go on vacation for other countries as he is also involved such cases
Fans of other parties passed sarcastic comments that Nimmagadda may get next Rajya Sabha seat from YSRCP as he achieved extra qualifications for the same.
This is satire on Vijaya Sai Reddy who is involved in ED cases getting Rajya Sabha seat from YSRCP.